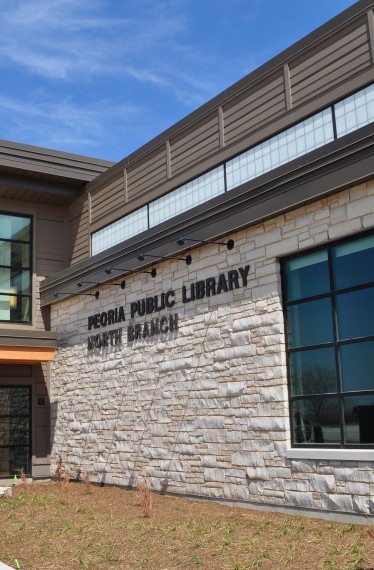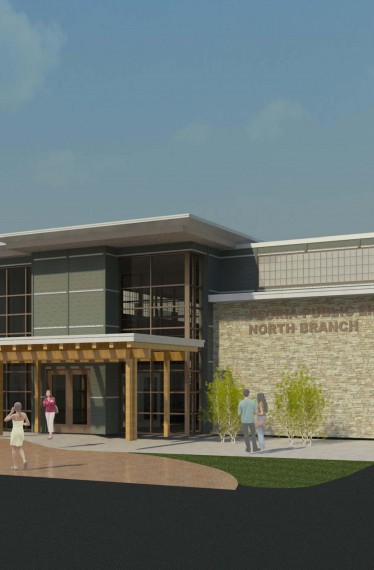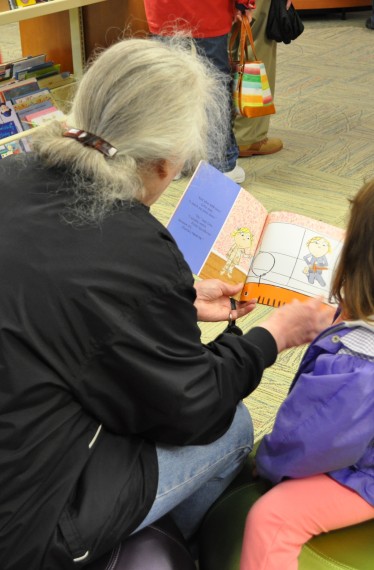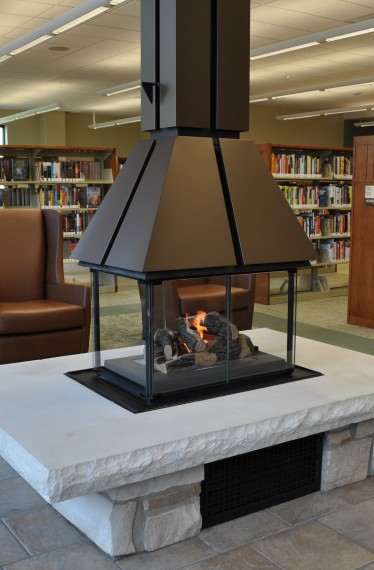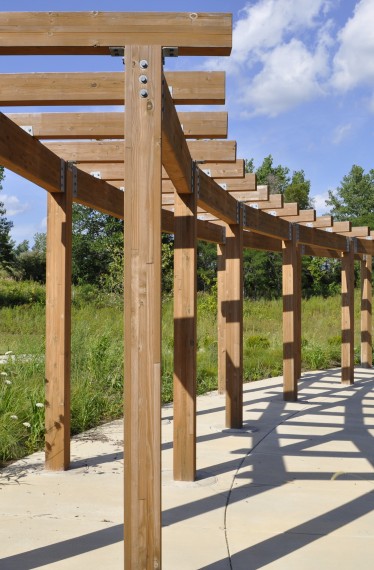 New Library Serves Growing Population
Farnsworth Group was retained by the Peoria Public Library to complete a comprehensive renovation and expansion of their entire network of facilities citywide, after successful passage of a capital campaign referendum. This $28 million program encompassed five (5) facilities, including the all-new North Branch Library, serving the northern and western portions of suburban Peoria where the most recent growth and development have occurred.
Prior to commencing detailed design, Farnsworth Group was separately hired by the Library Board of Trustees to investigate potential green field sites and existing buildings for this new North Branch. The scope of work for this site location and analysis study included researching existing structures for adaptive reuse along with green field site options for new construction. Evaluation of existing buildings included sketch-up models to analyze aesthetic potential of those properties, along with more in-depth evaluation of existing building engineering systems and structures. Green field site evaluations centered around location, public visibility, and types of surrounding development. Numerous public input sessions, close coordination with City of Peoria officials, and opinions of probable costs for each option were also part of the scope of work for this process.
Once the green field site was chosen for this new North Branch Library, Farnsworth Group undertook the detailed architectural and engineering design, as well as seeing this project through to construction completion and ribbon-cutting (with BCA completing the architectural work through the design development phase). Library features and elements include extensive areas for both youth and adults, in both the fiction and non-fiction categories; a unique story time rotunda with a very special environment for youth learning and activities; a 1,600 SF public meeting room, with several smaller gathering venues; and a vibrant garden seating area with water feature at the exterior. Also included are a bookmobile garage and outreach collection room, as well as numerous ancillary support spaces for off-site library services.
Towards the end of construction for this project, the children's rotunda noted above was transformed into a beehive-themed area, with bee sculptures commissioned by both a Chicago, Illinois artist and a Paris, France artist. A demonstration beehive was also added at the interior, with a link to the outside so that the bees could feast on the prairie landscape that surrounds the Library.