People
Our Leadership Team
A Culture of Collaboration.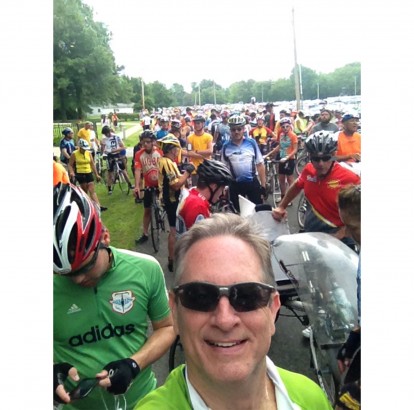 Bob Polk, PE, LEED AP, QCxP
Principal, Land Development
Bob Polk is a biker. Not the Harley kind, but rather the pedal as fast as you can, road-bicycle type.
When he's not cycling the roads of Missouri, he's serving as a Civil Engineer and office leader in Farnsworth Group's St. Louis office. He has 40 years experience in all phases of commercial, recreational, institutional, healthcare and industrial development projects, as well as municipal, public works and infrastructure projects. His technical expertise includes sustainable land planning, low-impact site development, stormwater management and related infrastructure.
Bob recently served as the Project Manager for the new $50 million  Echo Bluff State Park located in the Missouri Ozarks.