People
Our Leadership Team
A Culture of Collaboration.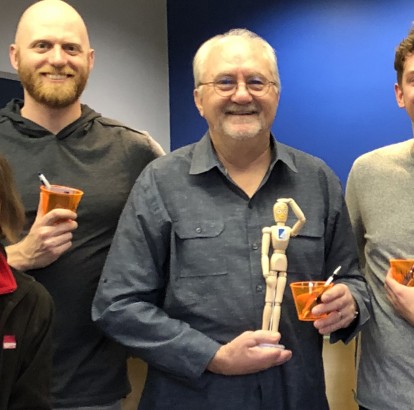 Jerry Purdy, AIA
Principal, Architecture
Calm, cool and collected. That pretty much sums up professional Architect Jerry Purdy. Jerry brings a confident calm to the many projects he leads, which serves him and clients well when gaining consensus on a project. He's honed those skills having presented ideas, concepts and plans to numerous community leaders and their residents, school administrators, boards of education and parents. Through his expertise and demeanor, Jerry is able to instill a sense of confidence to his clients, stakeholders and communities.
Jerry is a licensed professional architect with nearly 40 years of experience. He has broad experience working on large and small projects alike, with particular expertise in the education and municipal markets. In 1991, Jerry started his own firm before deciding to join Farnsworth Group after nearly 30 years. "I was excited to be able to bring full-service engineering and architecture capabilities to our clients and for our employees to be part of a national company that could offer all of the opportunities and resources of a larger firm."