People
Our People
A Culture of Collaboration.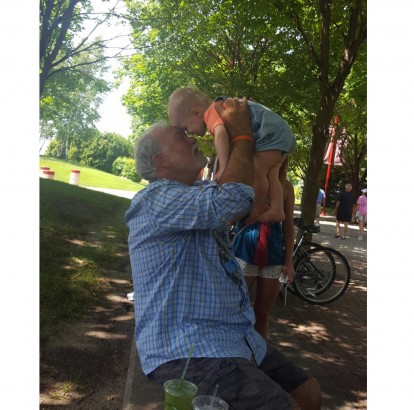 Steve Myers, PE
Principal, Civil Engineering
Steve couldn't be more proud of his seven kids and three grandkids (with two more on the way!), but running a close second are the numerous water and wastewater treatment plants he's had a hand in designing.  To him, there's nothing sweeter than the churning purr of a water or wastewater treatment plant.
Steve has an extensive background in water and wastewater systems project management, construction administration/observation, and design. He has been responsible for construction management as the Resident Engineer for a 20 million gallon per day water treatment plant in Bloomington and a number of water treatment plants throughtout central Illinois.
Mr. Myers also has experience in water system evaluation and is certified in Risk Assessment Methodology for water systems.  Steve was the Resident Engineer for the $26 million upgrade to the West Treatment Plant for the Bloomington and Normal Water Reclamation District (Illinois), a client that has been with Farnsworth Group for a century.