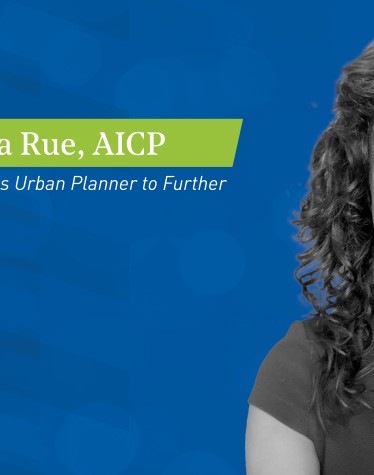 Farnsworth Group Hires Urban Planner to Further Strengthen Community/Urban Planning
Looking to provide communities a valuable resource for their planning and economic development strategies, Farnsworth Group has hired Debbi La Rue, AICP, to serve as Urban Planner for the firm. She will be based in the Company's Peoria, IL, consulting office.
La Rue brings to Farnsworth Group seven years of planning and project management experience. Most recently, she served as a Senior Planner in the Housing and Federal Grants Division at Marin County, CA, where her tasks included policy development and implementation; housing planning; community and stakeholder engagement; and general plan execution. Prior to her role in Marin County, she consulted as a grant writer and worked as an associate planner and client manager at Ledford Engineering & Planning.
In her role at Farnsworth Group, La Rue will help facilitate and deliver Farnsworth Group's full-service approach to help communities and agencies realize their vision, planning, and growth strategies to meet the needs of the population and region.  
"I'm impressed by the diversity of projects at Farnsworth Group and am excited for the opportunity to use design, planning, and policy as tools to advocate for people and ecosystems throughout Illinois and beyond," La Rue said.  
Bruce Brown, Landscape Architecture Studio Lead, adds, "Debbi has left a positive impact everywhere she has worked; we are ready to see her do the same here and anxious for clients to benefit from her unique skillset."
La Rue earned a Master of Landscape Architecture from Louisiana State University along with a master's degree in City & Regional Planning and a Bachelor of Arts in Anthropology from the University of Memphis. She holds a certification in Group Facilitation Skills and is certified by the American Institute of Certified Planners.