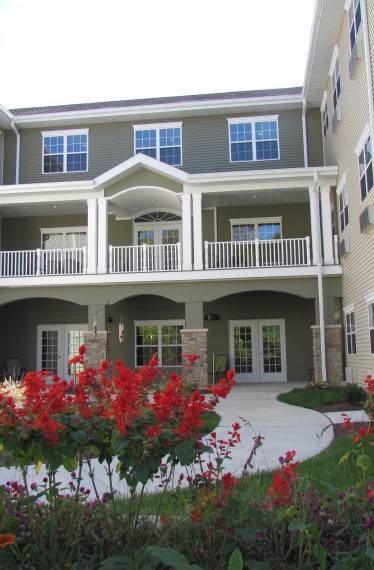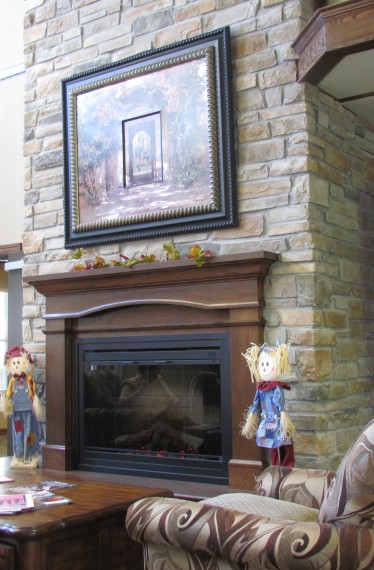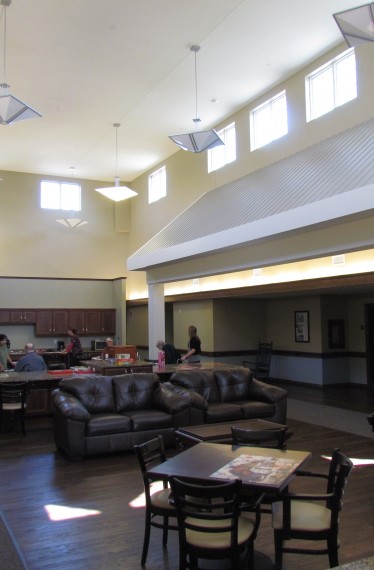 Assisted Living Community with Important Dementia Care Component
Farnsworth Group was commissioned to design a licensed assisted living residence with an important dementia care component on a sloping parcel in Shiloh, Illinois. The two separate living environments share food preparation and laundry facilities.
With 87 comfortable units, the 56,600 SF assisted living community features a two-story entry and living room along with the following amenities: a large dining room, covered porches, a full-service commercial equipped kitchen, laundry facilities, a spa, a wellness center, a library, a beauty/barber shop, and several activity areas. The single-story, 19,800 SF memory care residence has 29 bedrooms and was designed to the "greenhouse" concept.