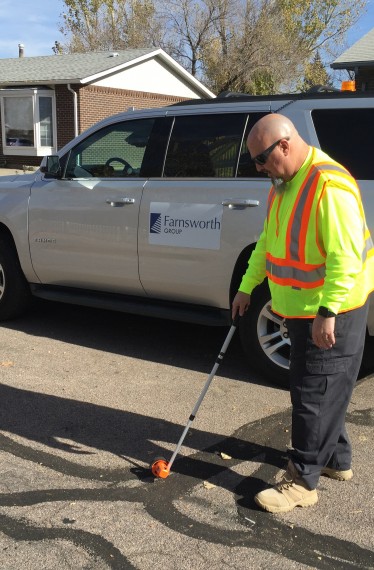 Better Budget Allocation Through Pavement Management
With 135 centerline miles of pavement, the City of Brighton had a partial database of information, but required Validation of inventory, collection of condition data across the entire network and assistance developing long-range work planning strategies.
Our team of engineers and analysts used their knowledge of, and experience with, the PAVERTM Sustainment Management System to realign section segmentation, integrate GIS map data and validate current inventory.  The effort included collection of inspection data and analysis of the data to produce pavement deterioration models for the City.
The final step in the project was to provide hands on training for the City in the use of their updated pavement management system.  The ultimate goal of the project was to give the City the knowledge and tools it needed to successfully manage their pavement network in a manner that made the best use of available funds and human resources, and allowed them to effectively advocate for additional resources as needed.
Scott and his team were professional, responsive, and thorough in all aspects of the project.  The project was completed on time and within budget; the database is comprised of quality data.
Additional features include:
More than 135 centerline miles of pavement verified and inspected
Project included training of City staff to ensure the tool's usefulness into the future
Prior to project launch, our team worked with the City to ensure that a comprehensive approach was developed to accomplish the City's goals.