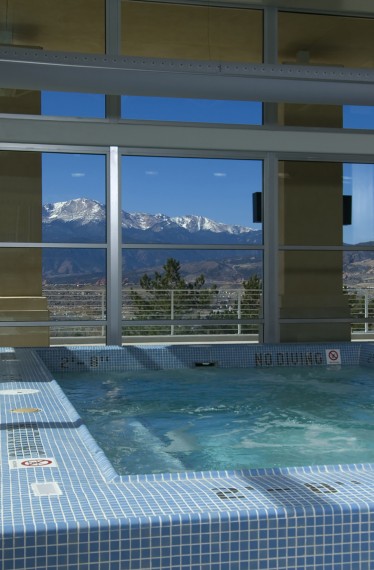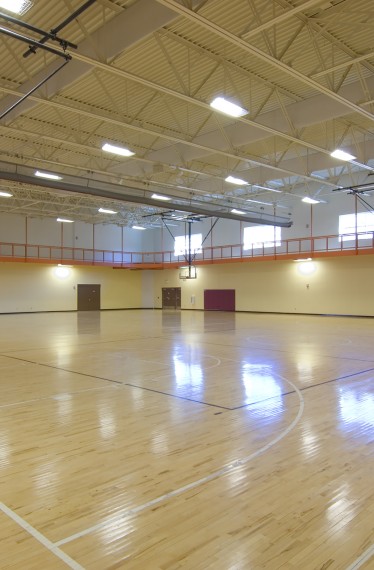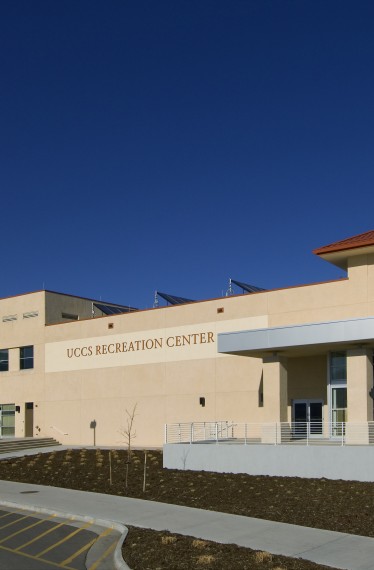 Energy-Efficient Campus Center
Farnsworth Group provided LEED navigation and LEED enhanced commissioning for HVAC, plumbing, and lighting systems; and energy modeling services for the University of Colorado Colorado Springs (UCCS) Campus Recreation Center. The facility features a four-lap lane and leisure swimming pools with a slide and hot tub, basketball courts with an elevated running track, dance and aerobics exercise rooms, weight and cardiovascular exercise rooms, a multi-purpose room and offices, a café, a rock-climbing wall, and panoramic views of Pikes Peak. Other innovative features include solar thermal panels, insulated concrete form walls, and low-maintenance landscaping.
The building was designed by Sink Combs Dethlefs Architects of Denver. High performance features include a 68 panel solar-thermal pool heating system with a capacity of nearly 9,000 therms. Compared to conventional buildings, the building is 30 percent more energy efficient and 38 percent more water efficient. That translates to about $30,000 in annual cost savings. The building opened in August 2007 and achieved LEED Gold certification on January 27, 2009.