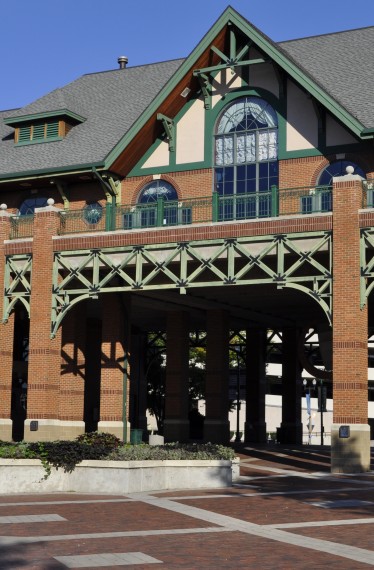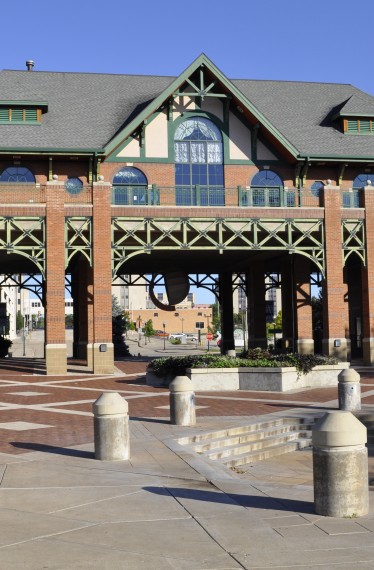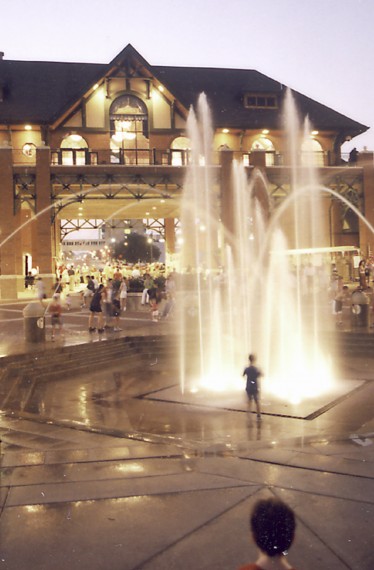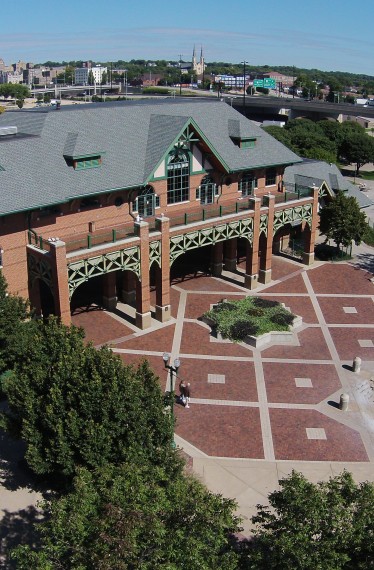 Gateway to Riverfront Entertainment
The 15,000 square foot Gateway Building serves as the grand entrance to a community riverfront area. The Gateway houses a reception hall and community room, kitchen area, offices and other support spaces.
The reception hall enters out onto a balcony overlooking the Illinois River and Riverfront Festival Park. Also included was the relocation of the historic Powell Press Building, the oldest building in Peoria, which was moved to the riverfront to serve as the Visitor's Center.