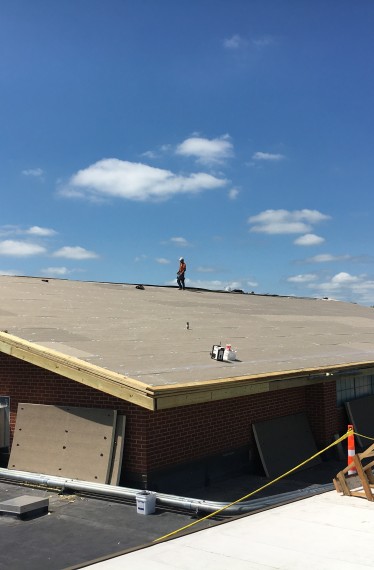 Gymnasium Re-Roof Improves School District
With the completion of this project, Farnsworth Group has now provided all re-roofing design services for the entire Junior/Senior High School complex; as well as providing a wide variety of other Architect/Engineer services to the Fisher CUSD No. 1, over the past 10 years.
Farnsworth Group recently completed the re-roofing of the gymnasium serving the Junior/Senior High School for this school district located in east central Illinois. An existing mechanically-fastened thermoplastic polyolefin (TPO) membrane assembly was removed, along with related substrates, down to the structural roof decking. And then a new well-insulated metal standing-seam roofing assembly was installed in its place. Approximately 7,500 SF of roofing was replaced at a cost of $220,000.