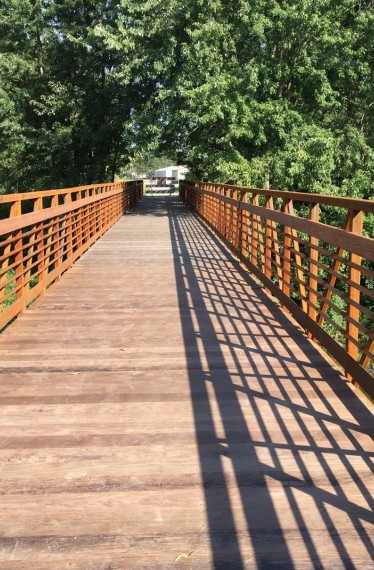 The Kickapoo Rail Trail is a 24.5-mile multi-use recreational trail that follows the former CSX railroad from East Urbana to Kickapoo State Park outside of Danville. The trail passes through the communities of Mayview, St. Joseph, Ogden, Fithian, and Oakwood.
Farnsworth Group provided Phase III construction services for the 6.7 mile segment in Champaign County from Urbana, Illinois to St. Joseph, Illinois. This segment of the trail is expected to open to the public for hiking, biking, and other non-motorized uses in July 2017.
Phase III construction services consist of construction administration and observation.  Other project tasks include coordination with contractors, review of shop drawings, preparation of pay estimates, preparation of change orders, and coordination of documentation with IDOT using ICORS.