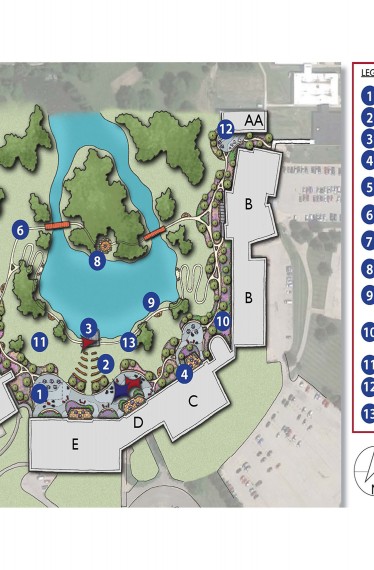 Multi-Phase Campus Redevelopment Master Plan
Students, staff, and visitors of Carl Sandburg College are enjoying a new lake view of the college's main Galesburg campus.
Farnsworth Group led the comprehensive redevelopment of the college's Storey Lakeside, which will be accomplished in several phases. Phase I, completed in Summer 2018, includes new patio areas for student and staff learning sessions and other activities, as well as areas for temporary tent structures for large community and college foundation events.
Future phases will include an all-new connection between the interior of the campus complex and the new patio (with a distinctive wind-sail sculptural feature), and a large natural amphitheater descending to the lake.