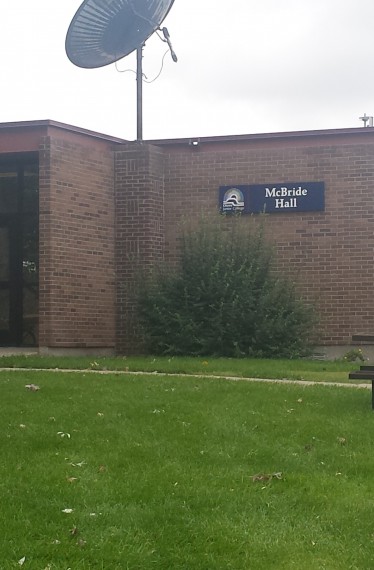 Renovation Restores Code Compliance
The scope of this renovation project included the replacement of four air handling units and controls for the part of McBride Hall including 22,825 SF of the total 32,617 SF McBride Hall which includes offices, labs and classrooms. Upgrades also included new DDC controls for the AHU's.
The existing scheme required the corridors to be used for return air. This non-compliant situation was overcome by the addition of area smoke detection which shut down the air handlers upon any remote smoke detection.
The project also included a code study of the building, ventilation calculations, heating/cooling load calculations, duct layouts and air flow rates for test and balance.