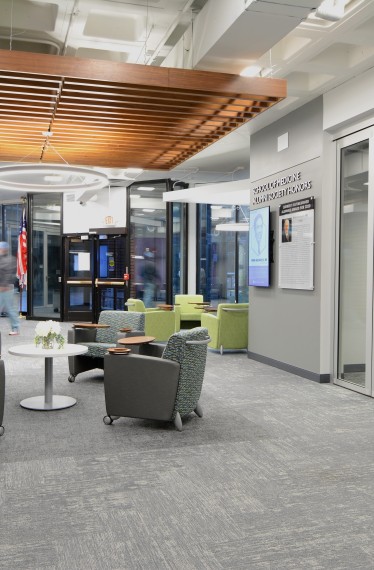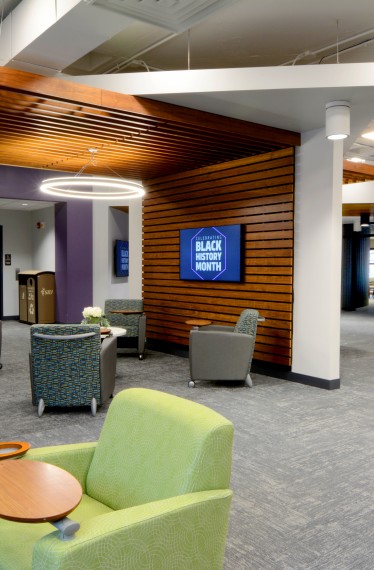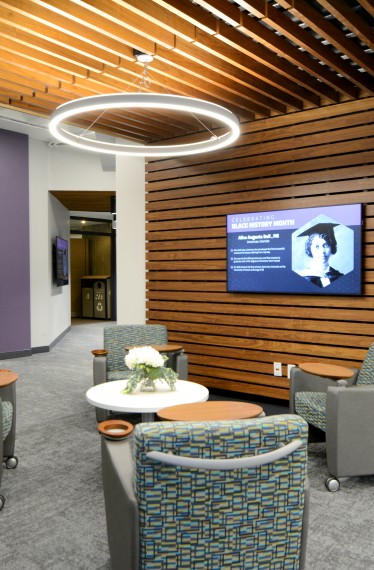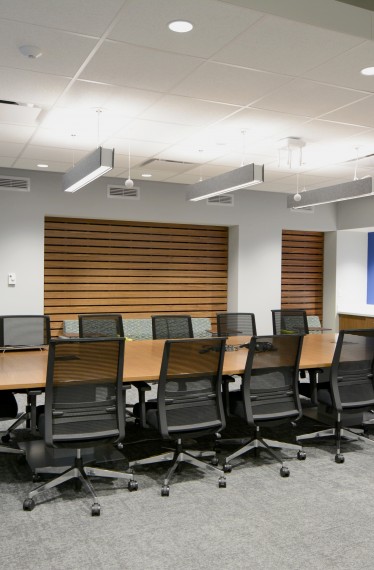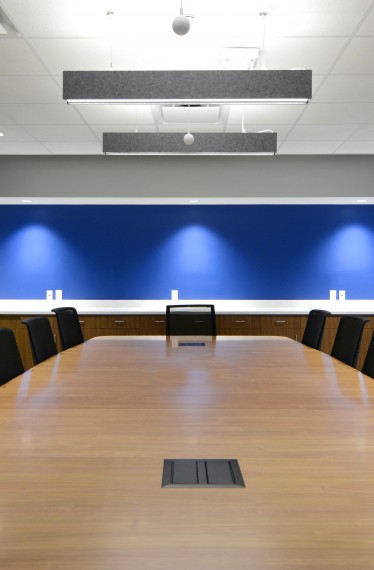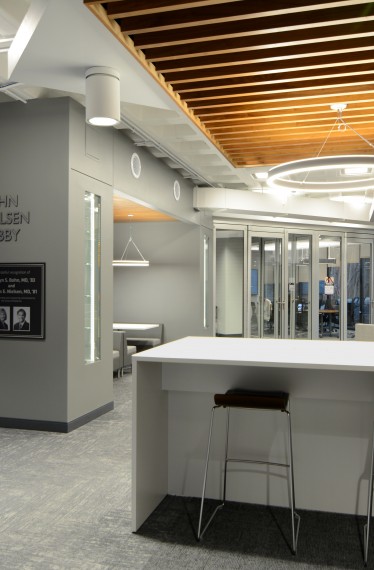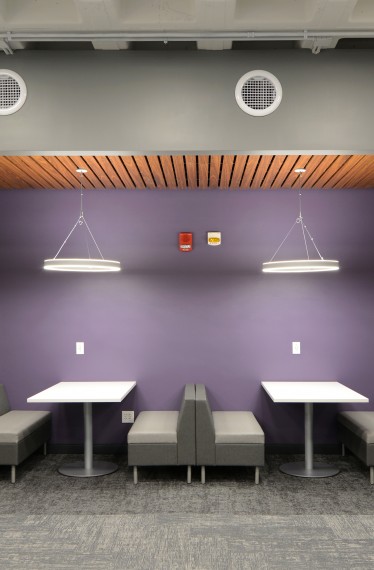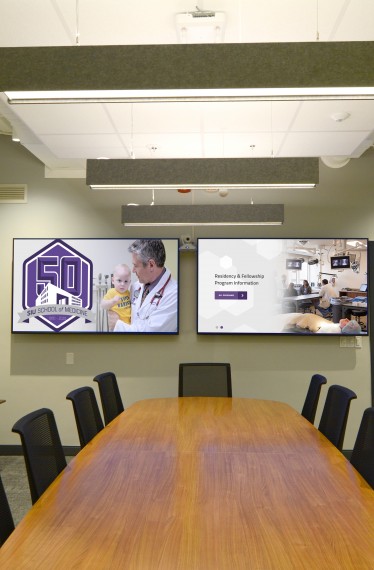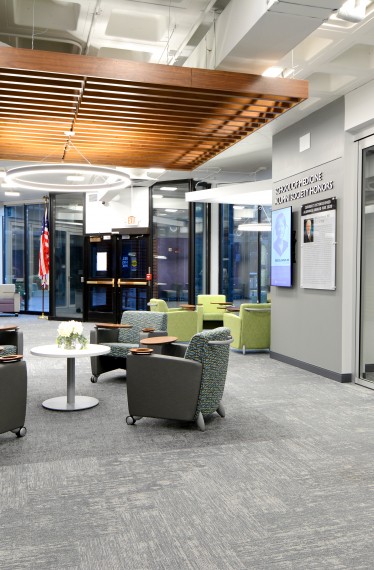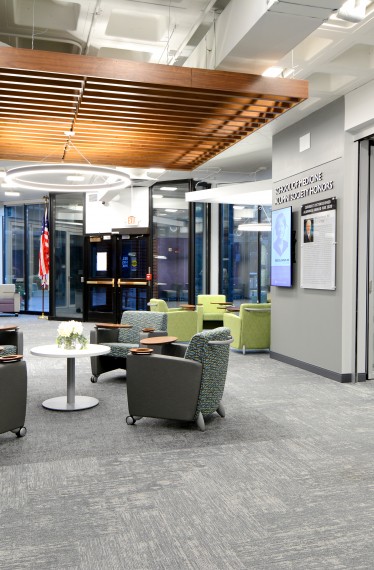 SIU School of Medicine Main Entry and Conference Renovation
In June 2014, Farnsworth Group was selected for an architecture retainer contract and a separate engineering retainer contract, both for a period of four (4) years, to handle a wide variety of small and medium-sized projects at the campus. Under the architectural retainer, we were hired to design a lobby renovation project for their main and lower levels.

This lobby renovation includes a major re-fresh of this principal entry area for the School's flagship facility. This entry includes a welcoming area for medical student candidates; necessary facilities for fund-raising events; conference rooms of several different sizes; honor walls for donors, alumni, and collegiate awards; and an all-new airlock entry vestibule.