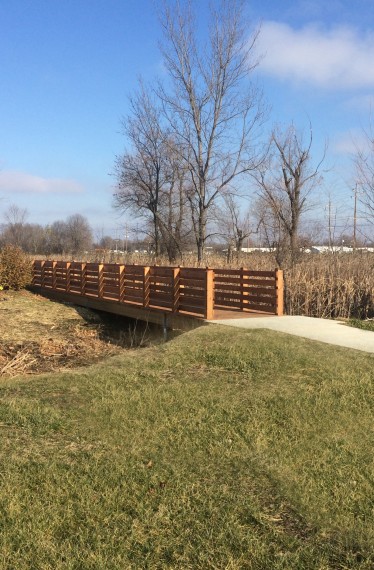 Unique Wellness Trail Designed for Hospital
This client engaged our landscape architects to weave a wellness trail throughout the natural areas of the healthcare campus.
Leading by example, Abraham Lincoln Memorial Hospital chose to promote health and wellness in the community. Our team designed three wetland bridge crossings, a signature lake overlook terrace, wayfinding signage, and native landscaping to areas requiring wetland mitigation.