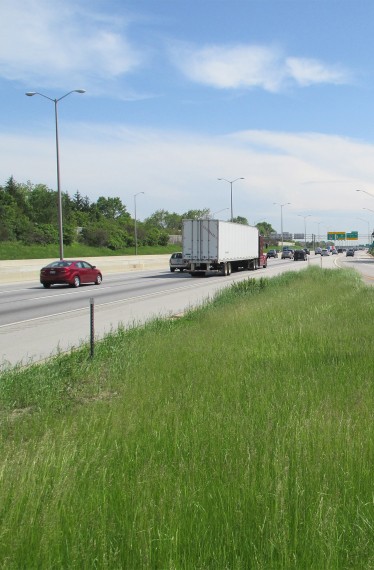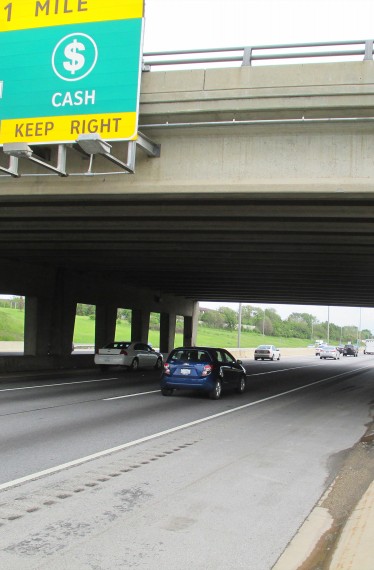 Veterans Memorial Tollway (I-355) Widening
Farnsworth Group was selected by the Illinois State Toll Highway Authority to provide design services for the widening of southbound Veterans Memorial Tollway (I-355) from north of 71st Street to south of 75th Street.  The project scope of work includes resurfacing the existing roadway with a hot-mix asphalt overlay; the addition of a new fourth lane at the 75th Street interchange in the southbound direction; interchange ramp modifications at the 75th Street interchange; modifications to existing cross road substructures; construction of a new drainage system, lighting, pavement marking and signage; upgrades to ITS communications, noise abatement wall and retaining wall construction; installation of guardrail; and maintenance of traffic during construction.  
Farnsworth Group's services (currently in progress), along with a team of four subconsultants, includes the preparation of multiple submittals from a Concept Design Report to a Final Design package.   The conceptual design phase includes the Concept Design Report along with corroborating plans for review including a drainage concept report, environmental evaluation document and budget estimate.  The Final Design package contains all necessary documents for construction of the project, including roadway design plans, structural design plans, drainage design plans, erosion control plans, barrier warrant analysis for the placement of guardrails and concrete barriers, noise analysis, geotechnical analysis, maintenance of traffic plans, construction details and specifications, construction schedule and estimate.