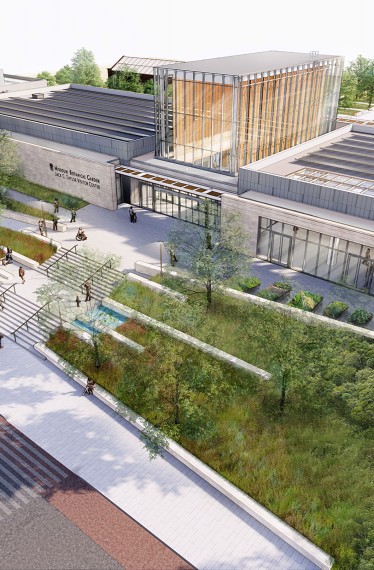 Visitor Center Pursuing LEED Gold
Farnsworth Group is providing fundamental, enhanced and envelope commissioning services for a $92M, 90,000 SF expansion and renovation at the Missouri Botanical Garden.
The Jack C. Taylor Visitor Center is being constructed in three phases and is pursuing LEED v4 Gold certification. The project includes numerous green design strategies, such as a 450 kW solar array and an on-site rainwater collection and treatment system.
The central architectural feature of the project is called "The Lantern" and will include windows that open automatically to reduce HVAC energy when the St. Louis weather is just right.
Commissioned systems include HVAC, controls, snow melt, plumbing, electrical, solar photovoltaic, life safety, security, fire alarm and protection, interior and exterior lighting, IT infrastructure, and building envelope.
The facility is scheduled to open in the spring of 2022.