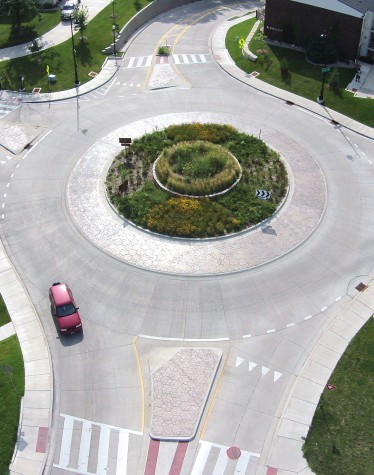 Farnsworth Group engineers provide planning, design, and construction services for highways, city streets, secondary roads, and internal roadway networks for public agencies and private clients.
Our team of transportation professionals, including three Professional Traffic Operations Engineers, enjoys an outstanding reputation with our clients, including county, municipal and state transportation agencies. We believe that good communication coupled with solid research and a broad range of experience leads to cost-effective design solutions that work.
Structural components of transportation projects include planning and design of bridges, box culverts, retaining walls, and foundations. In addition, structural investigations and structural system selection damage repair and renovation of existing structures are also offered.
Areas of Expertise
Feasibility studies
Location and design studies
Environmental assessment studies
Context sensitive solutions
Traffic analysis, projections and modeling
Capacity studies, accident review and geometric design
Drainage studies and design
Traffic signal analysis and design
Complete streets and roadway design
Urban streetscapes planning and design
Roundabout planning and design
Bicycle and pedestrian facilities
Parking analysis, planning and design
Construction observation, material testing and administration
Bridge condition reports
Type, size and location studies
Hydraulic calculations and studies
Structural investigations/evaluations
Structural system selection
Design of bridges, retaining walls and foundations
Structural contract plans and specifications
Repair of damaged structures
Renovation of existing structures
Railway engineering
Expert witness testimony
Learn More About Our Services