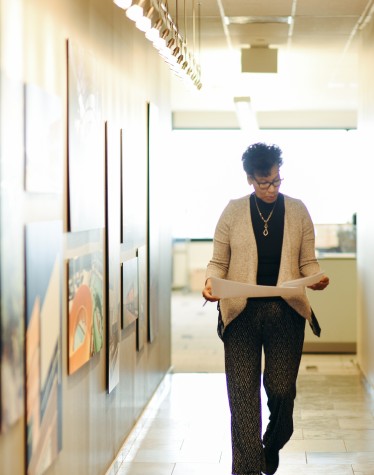 About Farnsworth Group
Forward-Focused Design
About Us
At Farnsworth Group, we lead clients to success and advance our communities through our people, our passion, and our performance.
Our team delivers architecture and engineering projects that perform as promised, from day one.
We've designed our company from the ground up to deliver on that promise. We built this firm with the wide range of services our clients need to make a project happen, all in one place, with one dedicated team.
We are committed to designing the right project to solve whatever the problem. Our goal is to move clients forward with forward-thinking ideas and solutions. We don't over-design to satisfy some deep egotistical need, and we never ever deliver less than needed. 
We collaborate seamlessly across Farnsworth Group's national network, building teams of experts who move in unison to deliver projects that perform as promised.
Designing our company around our clients' needs has earned us long-term relationships. We have clients who have chosen us for 100 years or more, decade after decade of creating success through our people, passion, and performance.
Recognized Across Regions
Farnsworth Group is known across the country for expertise and passion - and we have the accolades to back it up.
#213
Engineering News-Records' annual Top 500 Design Firms
#140
Architectural Record Top 300 Architects
#96
MEP Engineering Giant
#23
Top Engineering Firms in Colorado
(Denver Business Journal)
#34
Top Architecture Firms in Colorado
(Denver Business Journal)
Client Success is at the Core of What We Do
We are the designers, engineers, and partners that clients trust to realize their most critical projects. Our team members distill a passion for projects that turn into practical solutions and strong relationships. We're chosen time and time again because we get things done, and our work yields measurable results.
We create the right solution for the right project, and uncover the details that can take a project from good to great, which is why clients keep coming back to Farnsworth Group. In the end, client success is our success.
Our People
Farnsworth Group is a team of trusted experts and collaborative leaders. We pride ourselves on leading clients to the best possible solution with passion, competence and a can-do attitude. We work together across our national network, with local teams of experts who deliver customized solutions. At the core of our success is our talented and dedicated team.