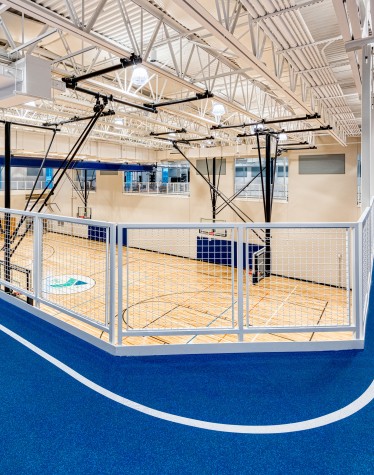 Nothing can energize a community, invigorate a school or breathe life into an open piece of land LIKE Parks and recreational spaces. 
From swingsets and jungle gyms to walking trails and athletic fields, great parks and recreational spaces can fill the air with the sounds of laughter and competitive spirit.
The world of parks, sports, and recreation never slows down. From new technologies, recreation concepts, equipment and safety, it's important to keep pace with the ever-evolving parks and rec field.
Farnsworth Group likes to get its clients moving. Our experience covers a wide range of parks and rec facilities, from bike trails and playgrounds to community swimming pools and high-tech synthetic turf athletic fields. The firm's full-service capabilities truly come into play for this market, utilizing its master planning and permitting capabilities before moving into the full team of design experts that covers every major engineering and architecture discipline.
We're proud of the fun-filled spaces we have designed ... and more importantly, our clients are proud of them too.
/ For more information regarding our sports and recreation services, contact cjennison [at] f-w.com (Caius Jennison, RIBA, LEED AP.)target="_blank" title="Caius Jennison"
Learn More About Our Services