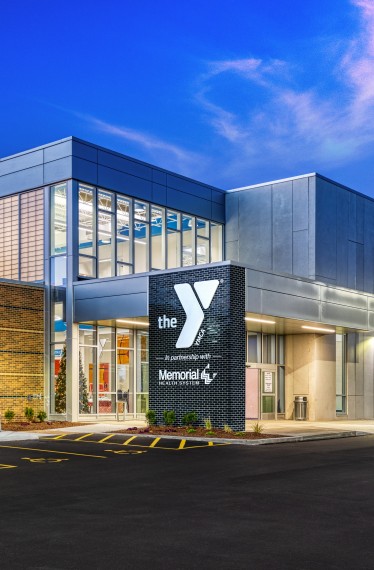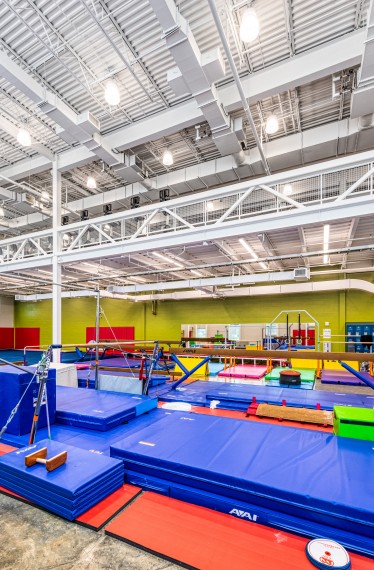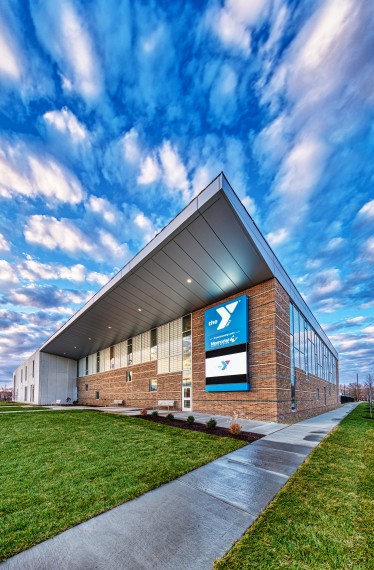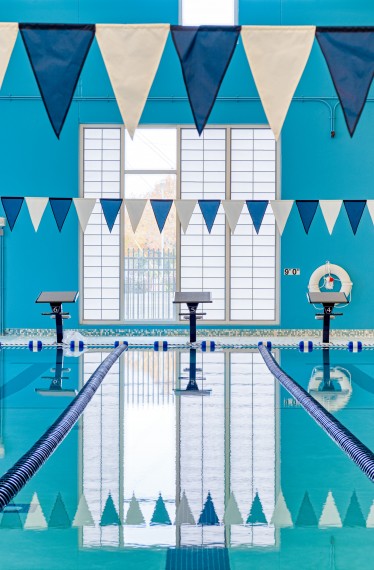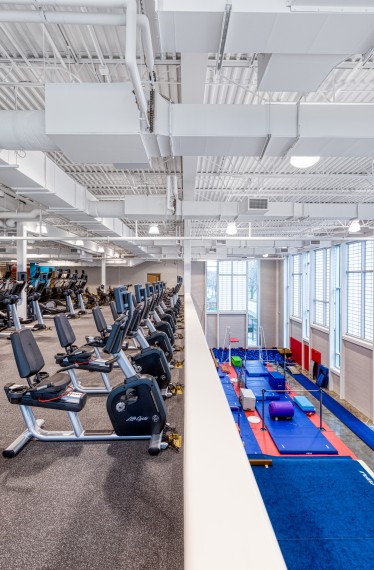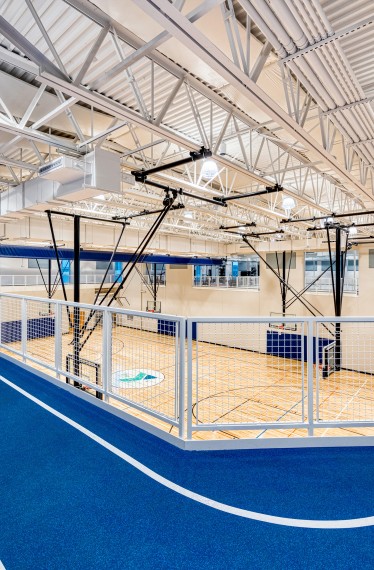 New YMCA Serves as Community Landmark
The new Springfield, Illinois YMCA is ideally positioned, linking downtown with the adjacent Medical District, encouraging revitalization in the area.
Energetic design elements and large architectural windows draw the eye through the central lobby space and beyond. The reception area spaciously accommodates three staff members and any administrative service needs, while the feature wall behind the front desk displays eye-catching YMCA branding and doubles as hidden storage. The dynamic color palette throughout visually assists guests with way-finding and harmonizes with YMCA branding.
The natatorium consists of two pools designed with a focus on instruction and family friendliness. The smaller pool ensures a confidence-building experience with zero-entry features. The larger eight-lane lap pool, while designed for recreational lap swimming and aquatic exercise, also offers the capacity for hosting Special Olympics events.
Five locker rooms give direct access to the natatorium and allow flexibility for expanding membership needs. The full-sized and half-sized gymnasiums accommodate groups of all ages, and multi-purpose rooms allow for community events. The Youth Center will host a variety of after-school programs and summer camps for local children, and the Child Watch offers learning, interaction and play while parents enjoy the Y. The fitness center, elevated track, and competitive gymnastics center complete the inclusive community-based fitness experience.