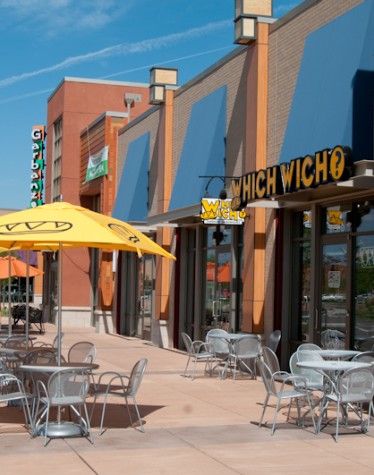 We've built a team that understands how great design balances the artistic with real-world market considerations. We listen, understand, and adapt to create solutions that make our retail and mixed-use clients successful. We empower our employees to be lateral thinkers by challenging traditional idioms with new ideas. This environment fosters a proactive design process that is inspired by fresh perspectives on real-world issues.
Within the Farnsworth Group culture, our team understands that design is a holistic and formative method. We provide market-driven solutions to our clients' needs. We have been creating successful retail environments for more than 30 years and have designed more than 16,000,000 SF of space in a variety of venues. Retail environments express themselves as various complementary product types ranging from mixed-use town centers to interior malls, regional power centers, neighborhood centers, and permutations of them all. These environments continue to evolve, and on the forefront of the retail development sector, we are developing new concepts while continually finding ways to reinvent existing ones.
Ultimately, clients rely on us to serve as their trusted advisor. Every client situation is unique, and every opportunity has its own solution. Explore our projects in detail.
/ For more information regarding retail/mixed use, contact trucker [at] f-w.com (Terry Rucker, AIA, NCARB.)class="spamspan" title="E-mail <span class="
Learn More About Our Services