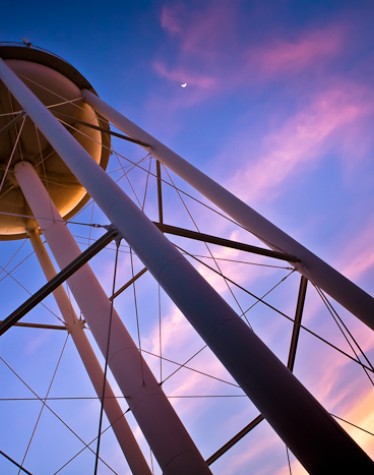 It's often been said Farnsworth Group's full-service capabilities could build an entire city.
Indeed, communities throughout the U.S. have relied on Farnsworth Group to serve as their most trusted advisors handing everything from roadway maintenance and design to major water and wastewater treatment facilities. Some clients have relied on Farnsworth Group as their municipal advisor for more than a one hundred years.
Our municipal team is dedicated solely to identifying and responding to the needs of municipalities, water and sewer districts, and homeowners organizations, and respond daily to a wide variety of calls from our municipal clients that include: motor fuel tax, tornado sirens, water mains, parks and equipment, ordinance writing, sewer systems, village halls, ball park drainage and lighting, construction observation, grant writing, street paving, storm sewers, water tanks, etc.
We also have full-time grant writers who can provide application and administration services for grants and loans from state and federal agencies, and lending institutions. They can also provide assistance with application forms, environmental sign-offs, income surveys, site assessments, maps, public hearings, and related work, which complements the studies, reports and plans prepared by our engineers and technicians.
Municipalities have come to depend on Farnsworth Group as their single source for municipal engineering. We pride ourselves on becoming an extension of the community's engineering and planning team, and always doing what's in the best interest of each community.
Our services for municipal clients also include Subsurface Utility Engineering.
/ For more information regarding municipal engineering, contact bkohlhase [at] f-w.com (Bob Kohlhase.)target="_blank" title="Bob Kohlhase"
Learn More About Our Services