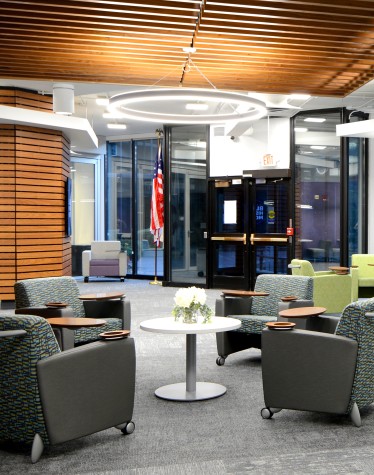 Our team is contributing to campuses for Higher Learning in multiple ways.
As change has impacted our higher education clients, we have responded with new ideas, technology implementation and creativity.
Our team has completed more than 300 projects on 70+ campuses across the nation.
Our teams are helping campuses respond to energy needs, operational challenges and have helped keep research and technology applications at the forefront. Our services have included assisting with master planning projects, rec center improvements, classroom and laboratory renovation, and even helped to attract revenue and donations to support programs and initiatives.
Within these occupied settings, we are sensitive to phasing requirements and budgets. At the end of the day, we're committed to making the student experience better.
/ For more information regarding higher education, contact dreynolds [at] f-w.com (Dave Reynolds.)class="spamspan" target="_blank" title="E-mail <span class="
Learn More About Our Services