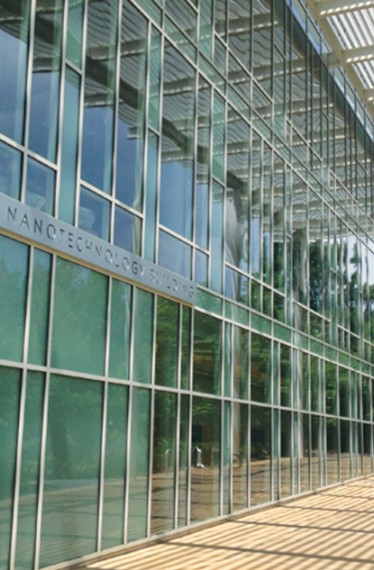 A Global Hub for Nanotechnology Research
Our scope of the project included commissioning of the phased build-out of Georgia Institute of Technology's existing shell spaces at the Marcus Nanotechnology Building's lab wing.
Farnsworth Group was first hired to commission Phases 3 and 4 of the project, which involved spaces on four of the building's five levels of new labs, clean rooms, and microscopy, imaging and administrative support areas serving the Institute for Electronics and Nanotechnology. Phases 3 and 4 comprise about 29,100 SF, with a project cost of $7,275,000. Phases 5 and 6 of this project, comprise of another 33,000 SF with a cost of nearly $5 million.
Farnsworth Group provided commissioning services for HVAC, controls, electrical and plumbing systems, with a focus on sensitive microscopy suite environmental criteria.