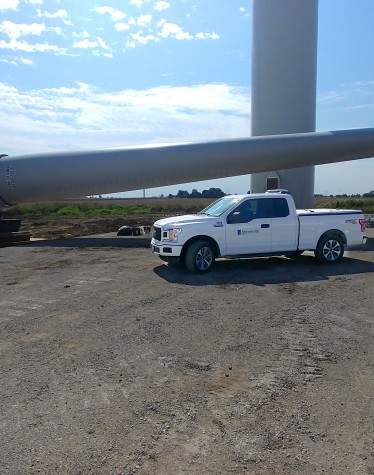 Renewable energy may be new to the headlines, but it's certainly nothing new to Farnsworth Group. We have been helping clients nationwide identify and evaluate renewable energy opportunities for decades. Whether it's helping site a single tower or a large wind farm spanning thousands of acres across multiple counties, installing a single wind turbine to power a small grade school, or designing a new solar array to capture energy from the sun, Farnsworth Group can recommend the best alternative to help clients see the immediate impact our natural resources can have on energy savings.
Need a survey done quickly on a newly acquired section of land? We can do that. Need someone to research zoning requirements for a wind farm project in a new state? We can do that. Need quality construction documents on a tight schedule? We can do that, too. In short, we see our role as an integral team member bringing expertise and advice while operating with your project's needs and bottom line in mind.
Services
Architecture

Civil engineering

Commissioning

Electrical engineering

Energy audits

Energy modeling

Environmental permitting

Surveying

Transportation engineering
Let Farnsworth Group keep your project moving forward.
/ For more information regarding Renewable Energy, contact goconnor [at] f-w.com (Greg O'Connor, PE)class="spamspan" target="_blank" title="E-mail <span class="
Learn More About Our Services