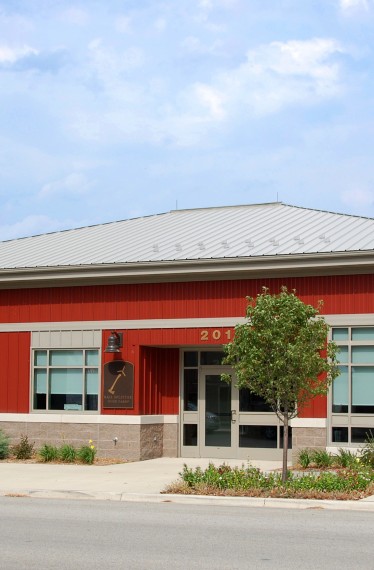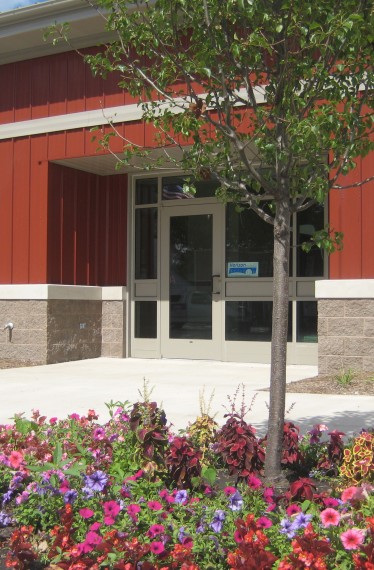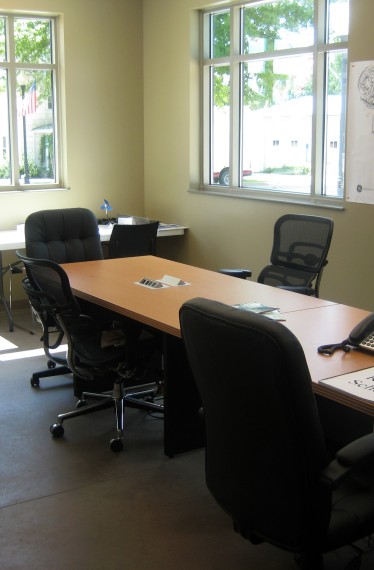 Railsplitter Wind Farm in Logan/Tazewell Counties, Illinois
Farnsworth Group provided surveying, transportation engineering, architecture, site design, MEP engineering, LEED services, and commissioning services for the 100 MW Rail Splitter Wind Farm. The wind farm consists of 67 turbines, 11 miles of transmission line, and more than 13 miles of County and Township roadway improvements after 50 miles were evaluated.
Farnsworth Group also provided site and facility design services, including architecture, interior design and MEP for the 4,900 SF Operations and Maintenance facility located in Hopedale, Illinois. This building was the first U.S. Green Building Council LEED Silver building for Horizon. After Farnsworth Group submitted the Rail Splitter O&M Building for consideration, the project was selected as a Green Building of America award winner and was featured in the Midwest Green Edition of Real Estate and Construction Review. It also won the Building of the Year Award in the Commercial (under 5,000 SF) category by the National Frame Building Association, Inc. (NFBA) at the National Frame Building Expo.
The building is located at the corner of a major intersection with the exterior of the building designed to match the existing urban environment. The facility includes storage areas for turbine parts and tools, a crew room, a break room, and offices for Horizon operations staff, as well as the turbine maintenance staff. Site improvements include parking, circulation, accessibility, and streetscape-type amenities. Morton Buildings, Inc. provided the building shell and general contracting.