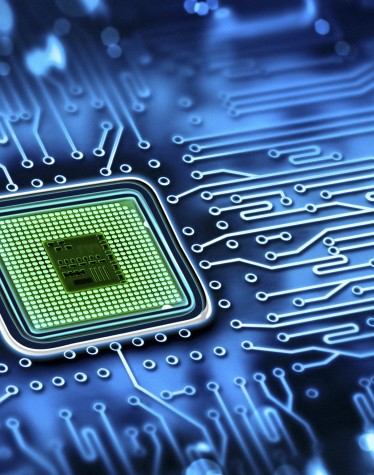 Advanced Manufacturing & Technology
The demand for advanced facilities to manufacture critical components and systems is at an all-time high, and companies in industries such as semiconductor, biotech, and aerospace rely on the latest technology to produce the most advanced products. In order to stay competitive, facilities need to be designed with speed to market, flexibility, and sustainability in mind.
That's where Farnsworth Group comes in. Our team has a wealth of experience in process systems and controlled environments, and we are dedicated to meeting each client's specific operational demands. We have a track record of working effectively with diverse teams of contractors, vendors, and users in various geographic regions. Our expertise in manufacturing equipment and systems allows us to optimize facility investments through layout, retooling, and utility demands.
At Farnsworth Group, we pride ourselves on our agility and knowledge, which help us streamline the design and construction process, increase operational efficiency, and reduce energy demand. We are always looking ahead to anticipate technological changes and plan for market volatility. Our team is skilled at finding innovative solutions to unique challenges faced by facilities and support systems. We understand what is important to project owners and strive to deliver exceptional performance and leadership on every project.
Areas of Expertise
Fab Clean Rooms – Manufacturing, SCIFs

Labs – R&D, Biotech, Formulation, Sterile

Process – UPW, Chemicals, Gases, Water Management

Process Mechanical – Cooling, Steam, Air, Support Utilities

Instrumentation & Controls

Telecom & Data

Life Safety & Fire Protection
Learn More About Our Services