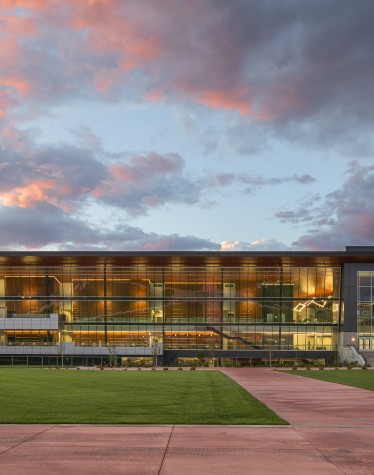 "Farnsworth Group's culture of design embraces the creative spirit and encourages a collaborative working environment. We empower our employees to be 'lateral thinkers' by challenging traditional idioms with new ideas. This environment fosters a proactive design process that is inspired by fresh perspectives on real world issues."
Greg Straub is a licensed architect and Director of Design at Farnsworth Group, holding degrees from the prestigious New York Institute of Technology and Cooper Union. Greg successfully engages with domestic and international clients, consistently delivering award-winning results in complex architectural projects.
Architecture is the art of composing spaces that respond to environmental conditions and address a client's needs. We strive to create places that enrich how people live, work and play.
Master Planning, Visioning and Placemaking

Landscape Architecture, Site Planning, Entitlements

Architectural Design and Project Administration

Full Service Design Approach

Existing Facility Analysis

Sustainable Desing and Building Envelope Analysis
Our Approach
We are not vendors of fashionable trends, but believe that good design defines our environment because truly innovative design is a source of inspiration to those who encounter it every day. We understand the impact our architecture can have on a community ... or a business ... or a person's life. Our work is more than just a project. It's the opportunity to make something better ... a better school, a better industrial process, a better shopping experience, a better healthcare facility.
At Farnsworth Group, we thoughtfully consider all the functional building needs and wants of our clients. We carefully work within the confines of their project budgets and schedules. And we create with them noble expressions of architecture that are a source of timeless pride and satisfaction for all who experience them.
Design Process
Farnsworth Group's culture of design encourages a collaborative working environment. We pride ourselves on being lateral thinkers, challenging traditional thoughts with new ideas. Over time we have developed an interactive design process to allow the client and the design team to work hand-in-hand, leading to unique, memorable and innovative design solutions specifically suited to our clients' needs.
/ For more information regarding architecture, contact cjennison [at] f-w.com (Caius Jennison.)target="_blank" title="Caius Jennison"
Learn More About Our Services