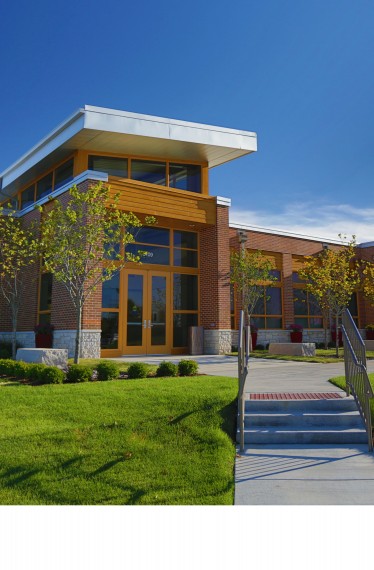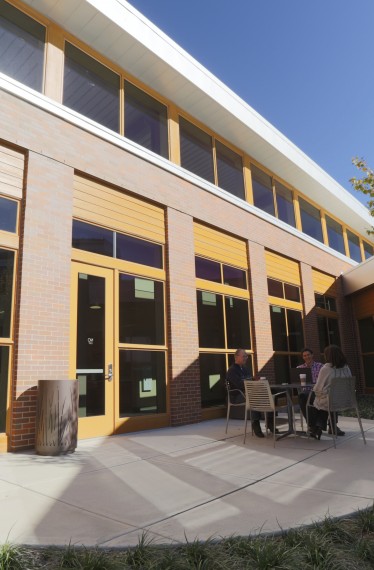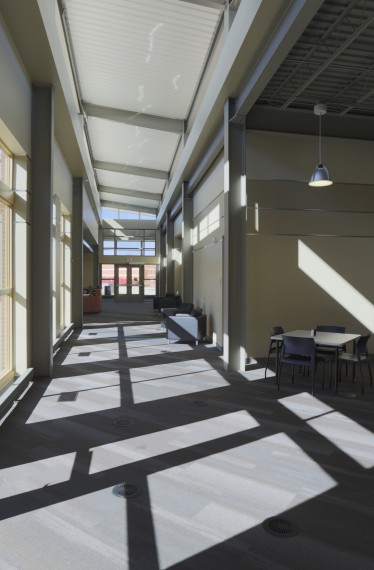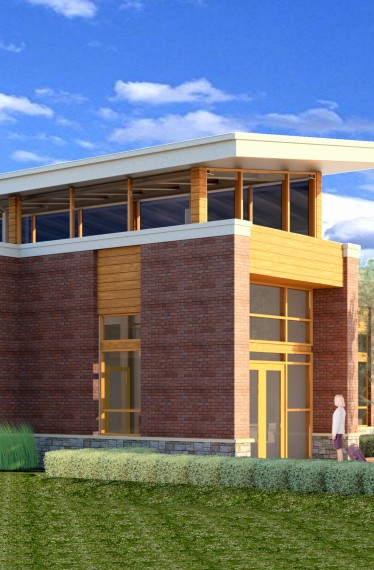 Collaborative Work Environment Inside and Out
Comprehensive design solution through master planning and incorporating company's brand.
Farnsworth Group provided a comprehensive design solution for the new headquarters of this cutting-edge private financial services firm in Bloomington, IL. This solution began with the development of a full program of spaces for this 25,000 SF facility, as well as a complete master plan for its 5-acre site. Responding to the strong cues of this prominent client, Farnsworth Group's design team created an intensely collaborative work environment, both indoors and out, to support and nurture the best and brightest minds in the actuarial profession. Furthermore, principles of sustainability, flexibility and longevity played key roles in the development of the detailed design.
The warm tones of the finishes bring the exterior of the building in while maintaining the color-story of the company's branding.