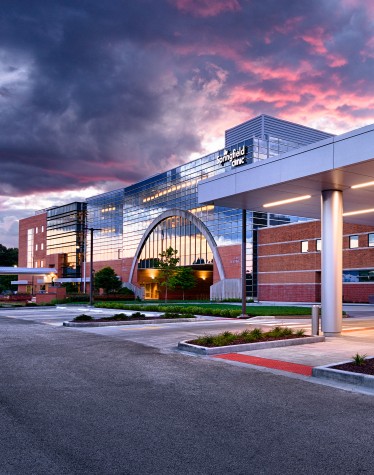 Healthcare design is complex. Design concepts are constantly changing, regulations are stringent, and technology moves at warp speed.
At its core, however, is never losing sight of the facility's most important use: the comfort and healthcare of the patient.
Our healthcare design expertise and experience can handle the practical realities of patient service, life safety, infection prevention, engineering and construction issues that will have to be managed effectively.
Today's healthcare design is about providing modern outpatient and inpatient services in a wide variety of settings in a rapidly evolving market. Achieving patient and staff satisfaction and finding creative ways to reduce the costs of providing healthcare services are among the important considerations of healthcare design.
Areas of Expertise
Customer appeal - patient and family focus
Ease of use – natural wayfinding, functional efficiency
Information technology – E-care, electronic medical records (EMR), PACS
Confidentiality (HIPAA)
Construction phasing – maintaining service to customers throughout construction operations.
Safety - infection prevention, interim life safety
Comfort – effective MEP systems
Sustainability – indoor environmental quality and energy efficiency
/ For more information regarding our healthcare services, contact dburnison [at] f-w.com (Dave Burnison, AIA, NCARB, LEED AP.)
Learn More About Our Services