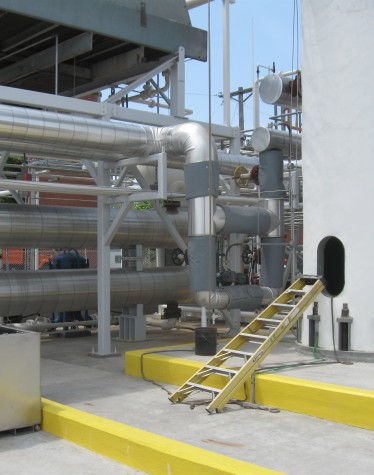 as our energy clients continue to grow on their foundation of safety, integrity and service excellence, it is important to work with a professional firm that implements these same values and core business principles.
Our long history of experience working with satisfied, repeat clients in the oil and gas industry is evidence of continually serving our clients' needs with integrity and excellence. We understand that each client has specific needs and business practices, and we thrive on building long-term relationships with our clients.
From concept through design, construction, commissioning, and project closeout, Farnsworth Group's professional staff provides the full range of services required to complete any refined product, crude oil, or natural gas pipeline and/or facility-related project. This includes renewable energy related projects associated with traditional fossil fuel assets. These services include small feasibility studies, management of large-scale construction projects, and everything in between.
AREAS OF EXPERTISE
Transmission pipelines
Distribution pipelines
Pump and compressor stations
Storage facilities and terminals

Electrical power distribution

Controls, instrumentation, and programming

Civil and structural engineering

Surveying

Integrity management

Environmental

Construction engineering

Project management
/ For more information regarding oil & gas, contact dbonner [at] f-w.com (Doug Bonner, PE)target="_blank" title="Doug Bonner" or rriess [at] f-w.com (Ryan Riess, PE)target="_blank" title="Ryan Riess".
Learn More About Our Services