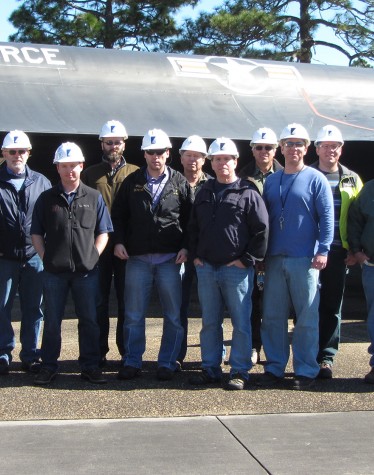 Farnsworth Group knows the DOD/federal marketplace, and we understand our clients' needs.
We understand the government's objective is to provide quality facilities that meet or exceed the project's requirements to benefit both the users and customers.
And we understand the design and construction should be geared toward providing the government with a functional, efficient facility at a reasonable and fair value — and delivered on schedule. Farnsworth Group has the experience providing just this.
Our firm has put down deep roots into the DOD/federal marketplace, with work on more than 100 projects for a variety of federal agencies in the past five years, covering all regions of the continental U.S. Of these projects, roughly half involved building commissioning, energy services and / or sustainability consulting; and one-third involved land survey and site / civil design. The remainder involved architecture and / or mechanical and electrical systems design.
Additionally, many of our team members are involved in federally affiliated organizations, such as the Society of American Military Engineers, and several have come to us after distinguished military careers. So our passion for the federal marketplace extends far beyond a project listing. It's a sense of pride.
Agencies and offices
Whether it's commissioning a national laboratory, finding energy savings for the U.S. Air Force or designing a new center for the U.S. Citizenship and Immigration Services, our team has broad experience working for federal agencies. We have provided work for the following:
Bureau of Indian Affairs
Department of Agriculture
Department of Defense
Air Force
Army
Army Corps of Engineers
Marine Forces Reserve
National Guard Bureau
Navy
Department of Energy
Argonne National Laboratory
National Renewable Energy Laboratory
Department of Health and Human Services
Centers for Disease Control and Prevention
Department of Homeland Security
Customs and Border Protection
Department of the Interior
Department of Labor
Department of Veterans Affairs
Environmental Protection Agency
General Services Administration
U.S. Geological Survey
/ For more information regarding federal, contact Jfisher [at] f-w.com ( Julie Fisher)target="_blank" title="Julie Fisher email".
Learn More About Our Services