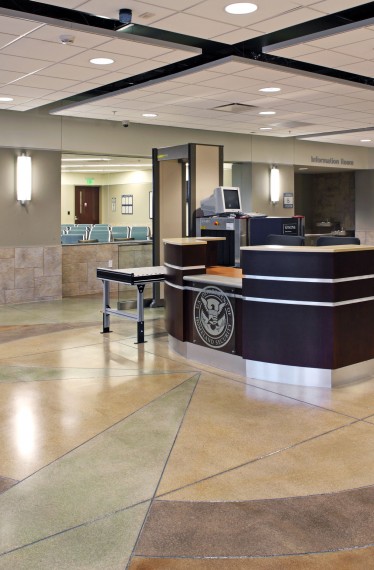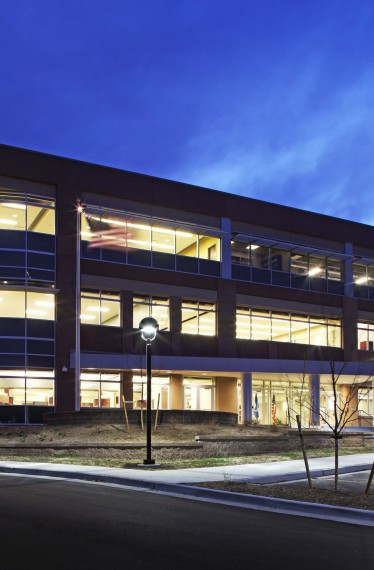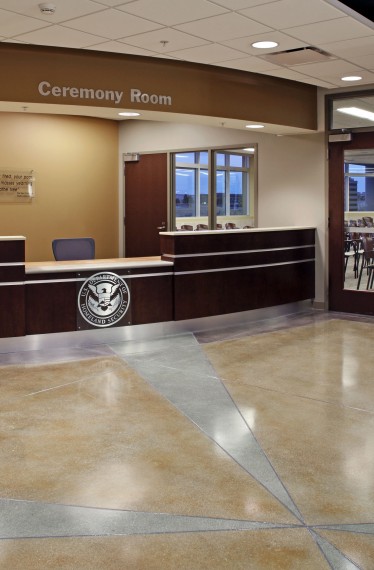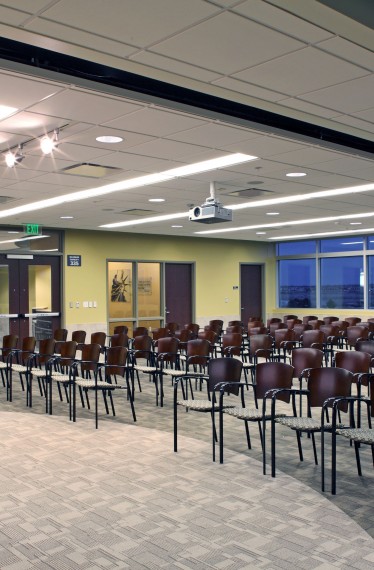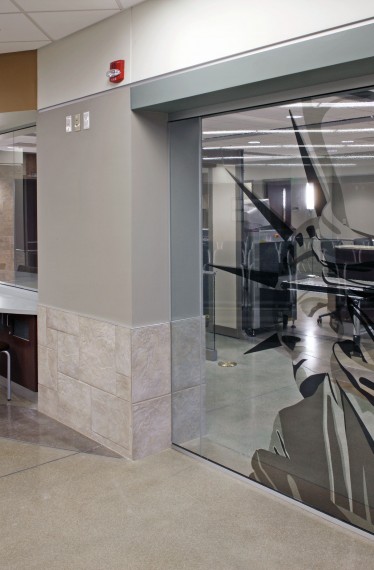 District Office for Citizenship Services
Farnsworth Group utilized an integrated sustainable design approach to develop a healthy, safe and productive work environment for CIS employees and visitors.
The design concept developed for this new three-story facility projects a strong and professional image to reflect the importance and seriousness of the nature of the U.S. Citizenship and Immigration Services (CIS) mission. The massing of the building was developed to be diagrammatically simple to provide the flexibility to meet current and future CIS programming needs. The design was developed from "without," as a function of a comprehensive site study, and from "within," as a reflection of the functional needs of the CIS.
The building's mechanical system utilizes a hybrid geothermal system to provide maximum controllability and flexibility while maintaining high energy performance. The roofing and exterior walls are designed to provide maximum insulation to reduce energy consumption. The layout of the site affords the functionality of separating visitor parking from employee and secured parking areas. Recycled content and regionally harvested and manufactured items each accounted for more than 20% of the project's building materials. Additionally, 75% of the construction waste was recycled.
Interior design
Many of the finishes and products incorporate areas of elegant colors, intricate patterns and deep textures. The neutral backdrop allows accent colors to add interest to the engaging environment. The chosen colors echoed nature and deep wood tones gives the space professional and refined qualities. In addition to logistics and wayfinding, the alternating colors in the carpeting create unique and appealing design elements. Overall, the space reflects a refined combination of simplistic styling and distinguished elements.
This project was administered by the U.S. General Services Administration. As a component of the Department of Homeland Security, this CIS facility features special security design elements including intrusion detection and access control.