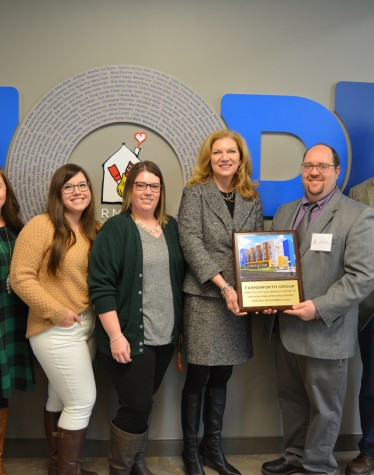 Vision
To be recognized as the firm that imagines the future, makes clients successful, and creates what lasts.
Mission
Farnsworth Group's team of experts will champion our clients' successes, advance our communities, and embrace the challenges of a changing world.
Our Culture
We contribute to the design of environments where our people live and play. We understand our people are key to our business success. By focusing on our people we increase our valued clients' satisfaction; a philosophy which has become our hallmark for more than 100 years.
Our dedicated professionals not only contribute to the communities we live in, but also contribute through activism, participation, and spending habits. We have worked hard to cultivate a culture where our employees work hard while making sure we have some fun along the way.
Values, Vision, Mission /
These words and statements are shared across our Company to provide guiding pillars to assist our people in continuing to move our Company forward.
Values
Integrity
We embody integrity by being reliable, ethical, and authentic. We keep our word.
Loyalty
We are deeply connected to our communities and value long-term partnerships with our clients. We exceed expectations being attentive to the details.
Fairness
We embrace equality and conduct business without discrimination. We identify just solutions to challenges.
Excellence
We are highly invested in client success and offer a nationwide network of practice experts. We deliver outstanding project outcomes.