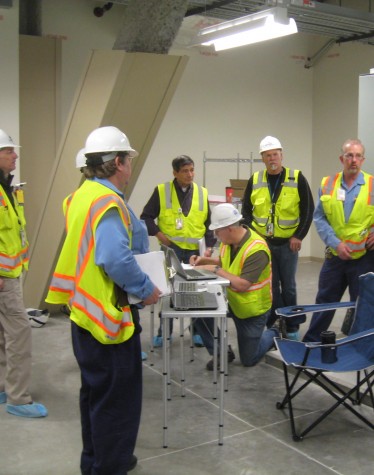 planning, designing and constructing new or existing buildings offers many challenges. a building serves as a tool for work, play, thought and production. as such, it is a product unto itself. how do you ensure that your building will perform as intended? the answer Defines Farnsworth Group's Commissioning Process.
Farnsworth Group understands building design, construction and operation. We know that successful buildings don't happen by accident. We know that a well-planned systematic approach, with clearly defined goals and open communication between the building owner, architect, engineer and contractor is paramount to producing a high performing building.
At Farnsworth Group, we practice integrated commissioning that incorporates the expertise of our design, construction, facilities and sustainability professionals. We are champions of each project, and strive to represent the best interests of the owner to ensure their investment and facility goals are achieved. We tailor our services to meet our client's project needs, whether it be Existing Building Condition Assessments, Mechanical/Electrical/Plumbing Commissioning, Building Envelope Commissioning, or Retro Commissioning.
Our Total Building Commissioning provides building owners with best practices on how to procure and operate new and existing facilities. Our approach offers value by providing usable documentation and knowledgeable staff to plan, deliver, and maintain a high-quality functional facility that meets our client's needs for years to come. We incorporate your facilities into this process to ensure they understand how to operate new building technology and have a resource for future training and support.
Farnsworth Group has a rich history of providing commissioning services to a variety of market sectors for almost two decades. Our portfolio of repeat clients speaks to the quality of both the services and the added value that we bring, through commissioning, to our clients' building programs.
Areas of Expertise
Total building commissioning (MEPCx & BECx). Compliant with ASHRAE, ASTM and LEED requirements. Applicable to new and existing building commissioning.
Mechanical/electrical/plumbing commissioning (MEPCx)
Building envelope commissioning (BECx)
Condition assessments
Asset management services
Budgeting assistance and planning
/ For more information regarding commissioning, contact mcale [at] f-w.com (Matt Cale, PE.)class="spamspan" title="E-mail <span class="
Learn More About Our Services