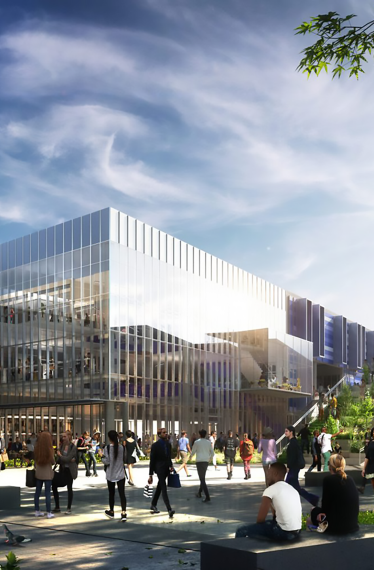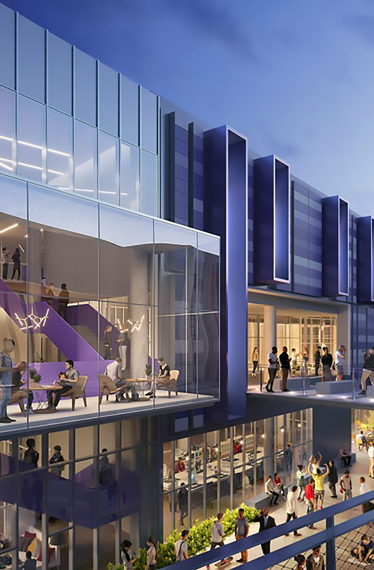 Maximizing Potential: Full-Building Commissioning for Tarrant County College Northwest Campus Redevelopment
Farnsworth Group is proud to offer comprehensive full-building commissioning services from the design phase through warranty for the Tarrant County College Northwest Campus Redevelopment program. This phased initiative encompasses two design packages featuring the construction of four new campus buildings (Buildings 1, 2, 3, and 4) with a total area of 401,346 SF. Additionally, it includes MEP and envelope renovations spanning 79,297 SF across three existing campus buildings (WBSA, WHPE, WACB) and enhancements to the master site plan.
Our commissioning services encompass various critical systems, such as HVAC, building automation, plumbing, electrical, and fire alarm and suppression. Notably, Building 1 also incorporates laboratory air valves. Envelope commissioning extends to roofing, exterior walls, curtain walls, storefront windows, air and moisture barriers, and below-grade waterproofing systems.
We have addressed over 800 issues through rigorous interdisciplinary design reviews, resulting in a coordinated set of documents. A significant portion of these reviews were dedicated to the critical control of laboratory HVAC systems, ensuring the precise maintenance of pressure within lab spaces.