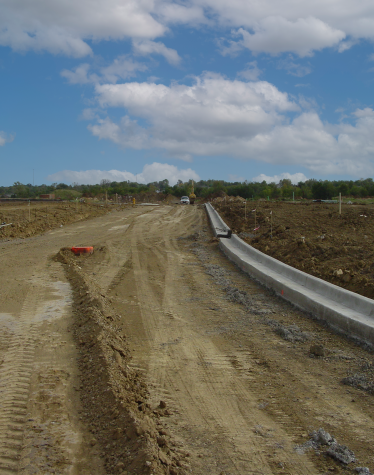 Farnsworth Group's approach to land planning and engineering design is influenced largely by our commitment to provide cost-effective, user-friendly and attractive developments.
This is especially important when considering the rising costs of prime real estate and an increasing number of government regulations. Because time is money, we recognize that expediency is a critical factor in our approach to the planning and design of each and every development. Farnsworth Group has an extensive list of repeat clients for land development services who appreciate our comprehensive full-service approach to their unique land development challenges.
We have designed projects that include residential/commercial/industrial, subdivisions, public/municipal facilities, restaurants, shopping centers, college/university facilities, military installations and healthcare facilities, just to name a few. Our full-service approach provides the coordination, experience and expertise needed to maximize success.
/ For more information regarding land development, contact nfinlen [at] f-w.com (Neil Finlen, PE.)target="_blank" title="E-mail nfinlen [at] f-w.com"
Learn More About Our Services