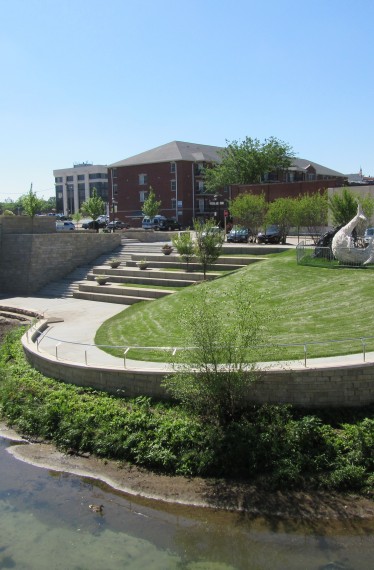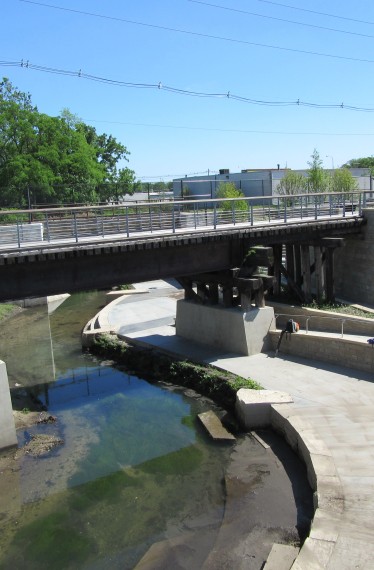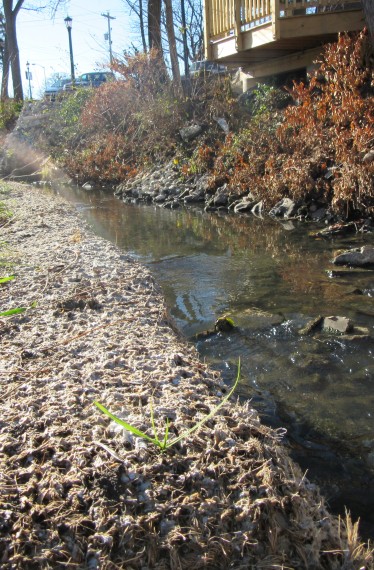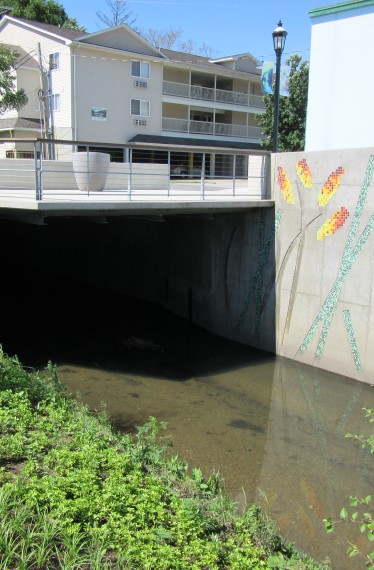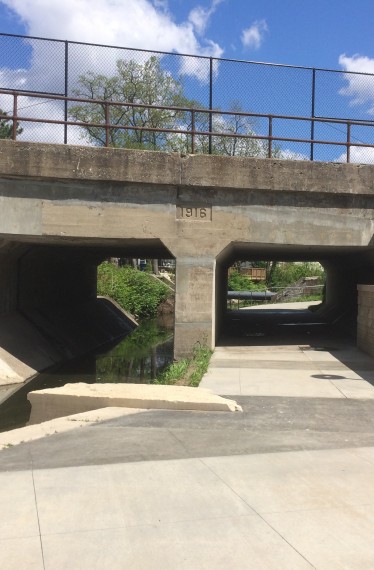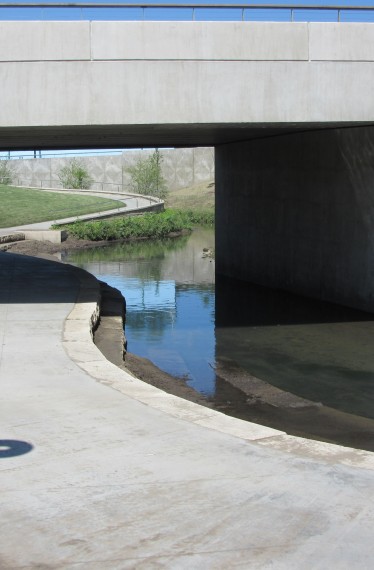 Stormwater Project Transforms Downtown
Farnsworth Group provided civil engineering and stormwater management services in support of improvements to Boneyard Creek.
Boneyard Creek is an urban waterway that feeds into the Saline Branch drainage ditch north of downtown Urbana.  As part of an effort to re-energize downtown, the City Council implemented improvements to the Creek.
In addition to creek channel improvements, numerous streetscape projects were designed. Bike lanes were added, and sidewalks were widened to provide for complete streets accessible to all modes of transportation. The improvements have greatly enhanced the residential and commercial environments through the project corridors. The multi-purpose design of channel improvements has turned an urban blighted area into a public gathering space and recreational destination. Private sector investment and in-fill opportunities along the project fringe are apparent, and investment in the surrounding corridors is now anticipated.
The completed improvements transformed the project area, creating a linear park and destination point for downtown Urbana. While the land area surrounding the Boneyard Creek was comprised of stable businesses including a restaurant and community theater, there were underutilized properties and expansive underused parking lots. Growth is now anticipated for this area and a great opportunity has been created to reuse underutilized properties.