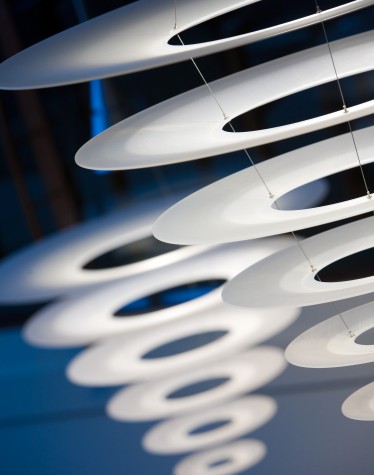 Farnsworth Group delivers the planning and design services necessary for electrical power, lighting, and communications projects of high complexity.
We routinely design projects for new healthcare, institutional, government facilities, education, and industrial clients, as well as improvements to electrical distribution systems, including high voltage for major campus systems.
Our electrical engineers are on the cutting edge of technology with the latest energy conserving devices and renewable power resources, including photovoltaic and wind power. Our group also incorporates highly-skilled electrical technicians that can provide in-house software design and implementation of industrial computer controllers for use in control applications in water and industrial plants.
Areas of Expertise
Electrical high voltage
Medium voltage systems
Generator systems
Emergency transfer switch computer controlled electrical systems
Power distribution systems
Lighting design
Communications design
Fire alarm systems
Nurse call systems
Telephone systems
School media retrieval systems
Security systems
School life safety surveys
Lightning protection and other grounding projects
Facility evaluations and condition assessments
Electrical utility coordination
/ For more information regarding electrical engineering, contact tkiefer [at] f-w.com (Tim Kiefer, PE.)
Learn More About Our Services