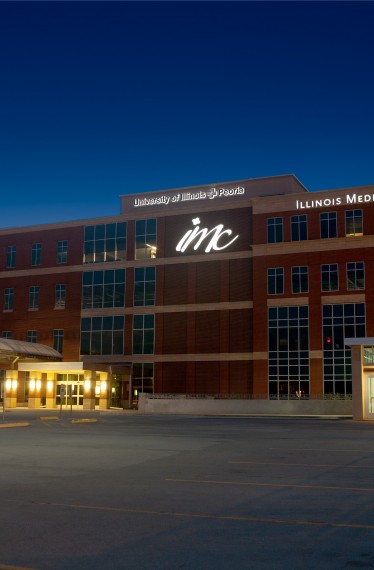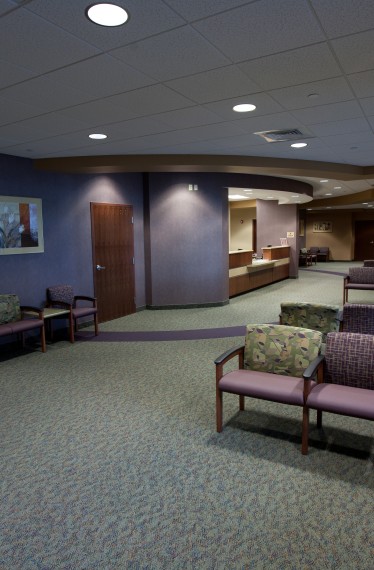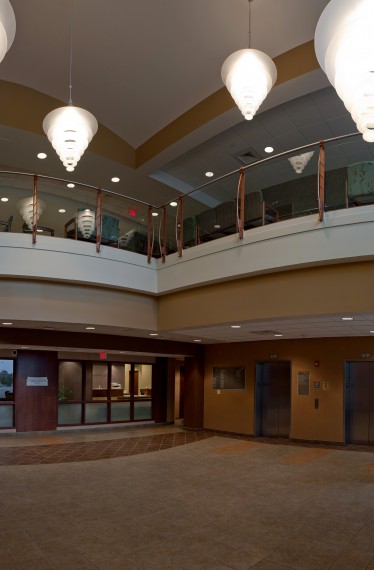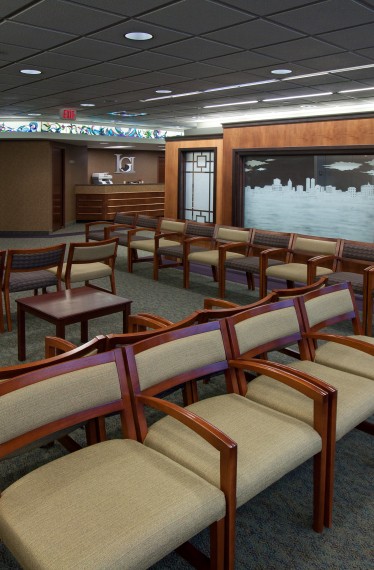 New MOB for College of Medicine
Farnsworth Group was the lead architect and engineer for the design-build of a new medical office building on the campus of the University of Illinois College of Medicine at Peoria.
The 111,000 SF facility is a five-story brick and glass building with offices for doctors and surgeons. The project sits on five acres and includes a two-story parking deck for 425 cars designed in conjunction with another firm.
Farnsworth Group worked diligently presenting and gaining approvals for the project from a wide variety of stakeholders including the 35 physicians involved in the project, the University of Illinois, the City of Peoria, and other government agencies.
interior design
The design team created a welcoming, modern environment for this five-story building. Each floor uses many of the same interior finishes, yet each floor has a different vibrant accent color. A custom lighting detail creates the perfect home for the owner's existing stained glass panels. Custom casework with metal trim accents decorate each reception station.