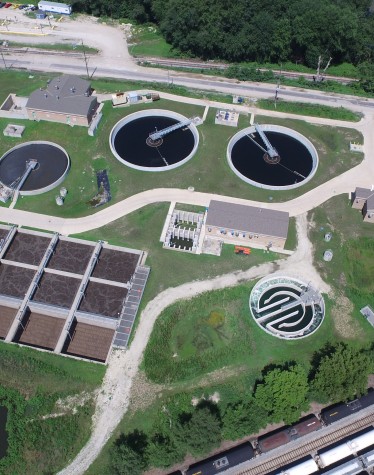 Wastewater collection and treatment is essential to protect the quality of lakes, streams, and aquifers.
Public, industrial and agricultural treatment facilities must be designed and operated to satisfy environmental regulations. Our engineers incorporate the ideas and experience of your operators and maintenance staff to develop workable solutions.
Once a facility is completed, our staff provides the necessary continuing operational support so that the facility continues to operate at an optimal level.
Areas of Expertise
Facilities planning
Treatment plant improvements
Industrial waste treatment/pretreatment
Residuals management
Operational assistance
Computer control/SCADA systems
Design-build services
Pump stations
Sewer system evaluations
Combined sewer overflow control
Permitting assistance
Rate studies and financing assistance
/ For more information regarding wastewater engineering, contact nfinlen [at] f-w.com (Neil Finlen, PE.)
Learn More About Our Services