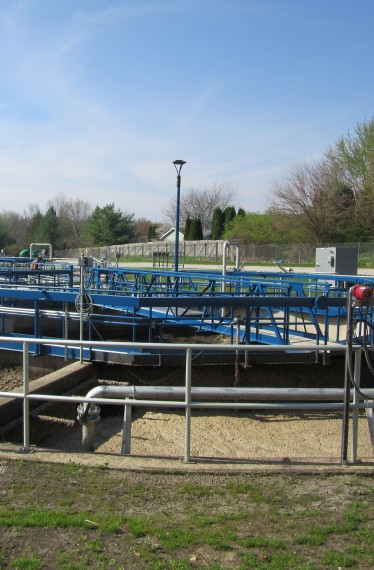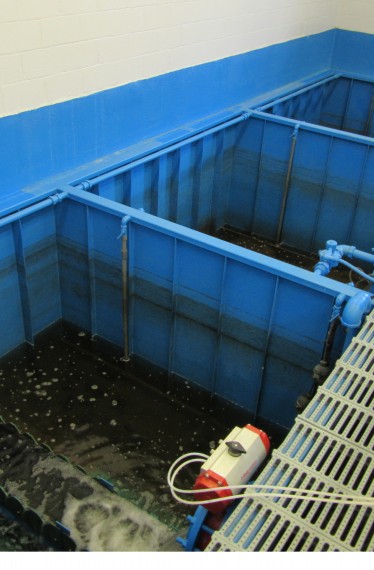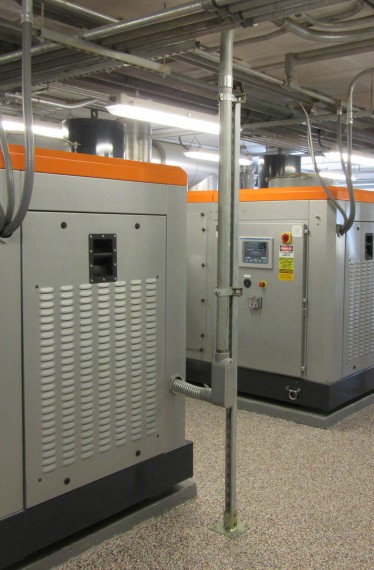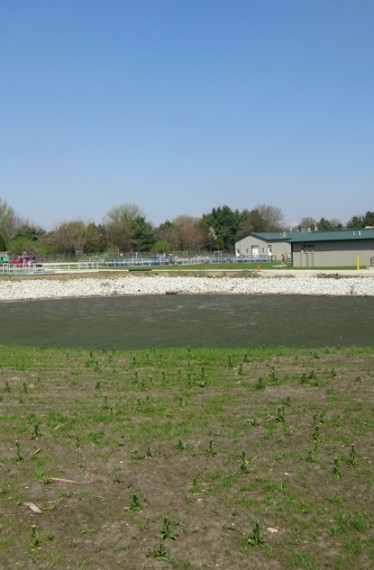 Treatment Plant Expansion Supports Growth
The Village of Mahomet was experiencing a tremendous population increase. The Village's wastewater treatment plant, however, was not adequate to handle the population influx and received influent flows in excess of its design capacity. To accommodate the continued population growth and comply with environmental regulations, the Village embarked on a major expansion project.
During the project's design phase, Illinois Environmental Protection Agency (IEPA) established "Total Maximum Daily Loads" (TMDL) for the Sangamon River stream segment downstream of the Mahomet treatment plant's discharge. The newly adopted TMDLs impose new discharge limits for phosphorus and nitrate-nitrogen on the expanded wastewater discharge, requiring the inclusion of nutrient removal technology, in addition to almost doubling the treatment capacity of the plant without increasing the footprint of the plant site. The plant was expanded to serve a projected population of 9,000 over the next 20 years from the previous 5,000 people.
The recommended and designed solution was the conversion of existing activated sludge tankage to a Biological Nutrient Removal (BNR) facility that utilizes Integrated Fixed Film Activated Sludge (IFAS) technology. By utilizing anaerobic, anoxic, aerobic with IFAS and conventional aerobic environments, the plant is capable of achieving all treatment goals including nitrate-nitrogen and phosphorous TMDL limits for the foreseeable future, without constructing new tanks on an already constrained site. In fact, the IFAS technology allows this improvement without constructing new secondary treatment tanks.
These improvements enable the village to meet IEPA requirements for the Sangamon River TMDL, improve the quality of the receiving stream and ensure that the Village can meet the planned wastewater treatment needs of the community for the next 20 years.
Wastewater Storage Tank
Mahomet's new plant includes a cast-in-place, 400,000-gallon storage tank that was designed as pre-cast panels.
Influent Headwork Upgrades and Improvements
The headworks included 1/4 inch fine bar screens at 3.2 MGD and coarse bar screens at 8.6 MGD.