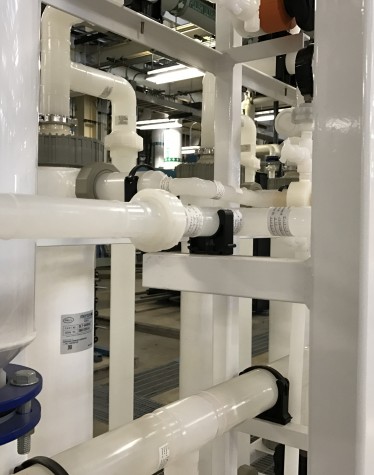 At Farnsworth Group, we understand that the performance of process systems is directly related to client success. 
Process engineering begins with the basics elements of the system: flow, pressure, temperature and chemistry, then tailors the solution to meet exact requirements of the client.  Farnsworth Group has deep experience with process water, gases, chemicals and waste systems.  We understand the challenges our clients face and we are highly invested in their success.  We are passionate about developing the right solution for the project by being creative, practical and paying attention to the details of the details. 
At the end of the day, process engineering is about meeting the parameters required for the success of a manufacturing or mission critical system; systems that must perform as intended from day one.
Systems:
Ultrapure water
Bulk chemicals
Gases
Industrial wastewater
Hazardous materials
Process exhaust
Services:
Feasibility studies
Performance analysis
Hydraulic analysis
Hazardous materials permitting
Conceptual design / programming
Detailed design
/ For more information regarding process piping, contact bekberg [at] f-w.com (Brandon Ekberg, PE.)target="_blank" title="Brandon Ekberg"
Learn More About Our Services