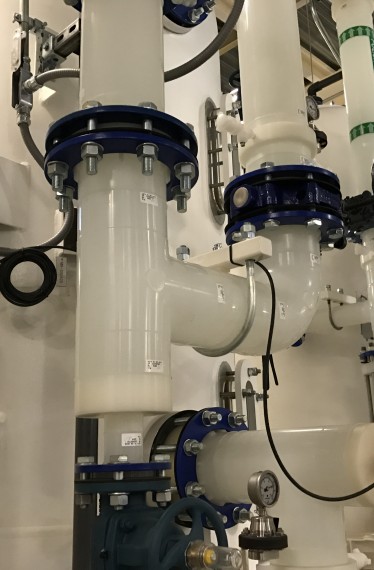 Detailed Fieldwork Yields Construction Savings
Farnsworth Group helped save construction dollars and time with in-depth field work, creatively working within numerous existing constraints and advance communication with the authority having jurisdiction to create a productive space for an innovative new process.
This project involved the adaptation of a semiconductor test cleanroom to create a new touch screen film manufacturing space. Farnsworth Group served as the mechanical, process and fire code compliance engineer on this 10,000 SF major renovation of a Class 10,000 cleanroom to prepare for a new process. Design scope included bulk chemical distribution, cleanroom HVAC, make-up air, waste collection systems, scrubbed exhaust system. 
Other notable details include:
Prepared all documentation to demonstrate fire code compliance related to all hazardous materials
Performed in depth fieldwork to understand 3 layers of above ceiling ductwork in advance of comprehensive modifications
Met with the authority having jurisdiction to pave the way for quick permitting on the first submittal to the city.