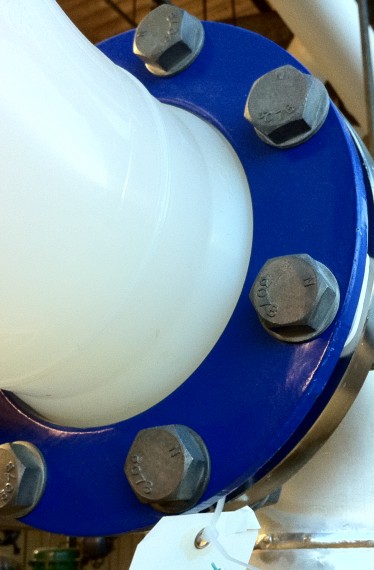 Flexible and Robust UPW Distribution System Design
UPW distribution systems and controls for a high volume manufacturer (HVM) fab.
Farnsworth Group, working as a subconsultant to the water vendor, designed UPW and Hot UPW distribution systems for a new 240,000 SF fab. Farnsworth Group performed full 3D design using Revit to integrate and coordinate with all building systems.  Hot UPW expansion design was performed to keep pipe stresses within allowable limits.  Farnsworth Group also provided the bill of materials for the ordering of all long lead pipe, fittings and instrumentation.
Other notable details include:
Three 200mm UPW mains were designed to serve the fab.
Main configuration designed for maximum flexibility and main level redundancy to minimize risk to the fab.
Coordination with material supplier to determine assemblies that could be manufactured off site instead of fabricated on site to reduce cost and maintain purity.
Performed calculations to balance and diversify loads between the multiple mains.