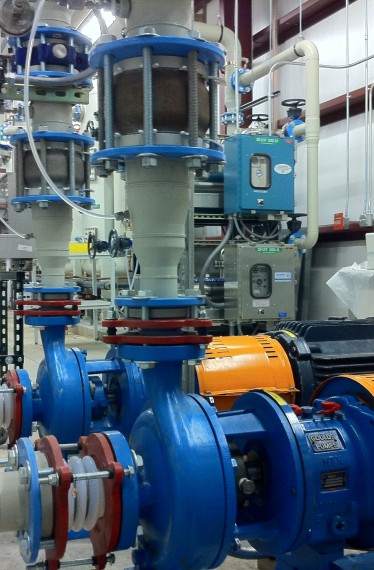 Controls Reduced Polish Flow / Increased Reliability
A new standalone UPW system was designed to support a significant expansion to an existing high volume fab.
Farnsworth Group, as a subconsultant to the prime global AE firm, served as the ultrapure water lead during design for new UPW and hot UPW systems serving a 90,000 SF cleanroom space for an international microelectronics manufacturer. Scope included programming, design criteria development, space planning, utility planning, specifications and scope for UPW vendor procurement, vendor RFP, cost estimating support, distribution loop design, management of the UPW vendor scope and construction phase services.
Other notable details include:
UPW pretreatment and primary systems were sized to support both the fab expansion and an adjacent technology development center.
Energy and water conservation measures, including PCW free-cooling and HUPW heat recovery, were employed to support site energy goals and save meaningful operational expenses.
System design included minimizing stand-by flows at tools and utilizing an automatic, self-balancing flow and pressure control strategy which minimizes risk due to operator error and reduces polish flow requirement versus a manually balanced system.