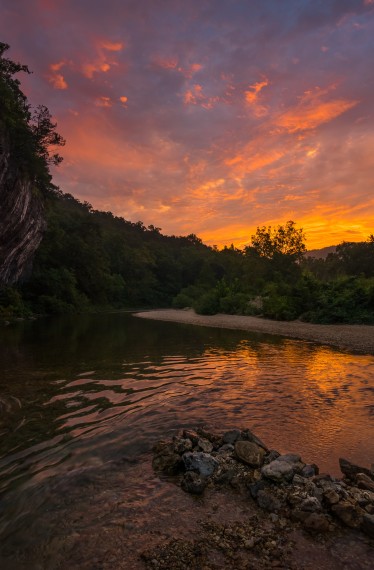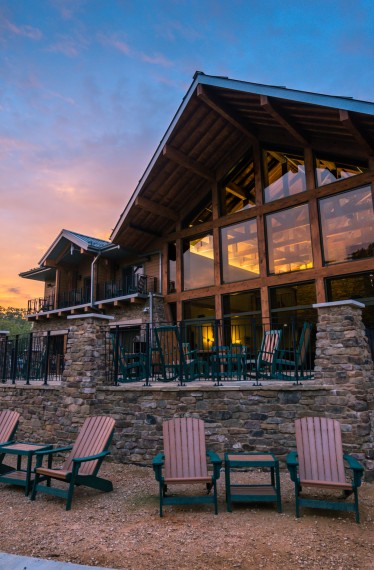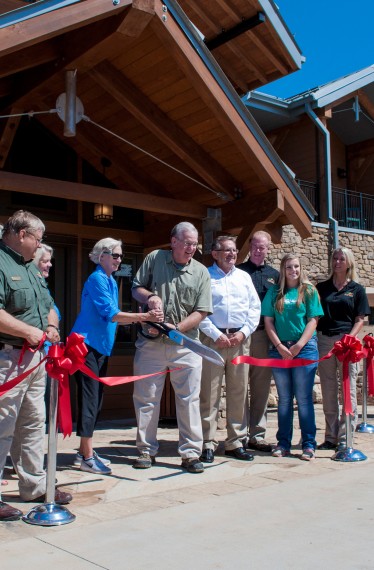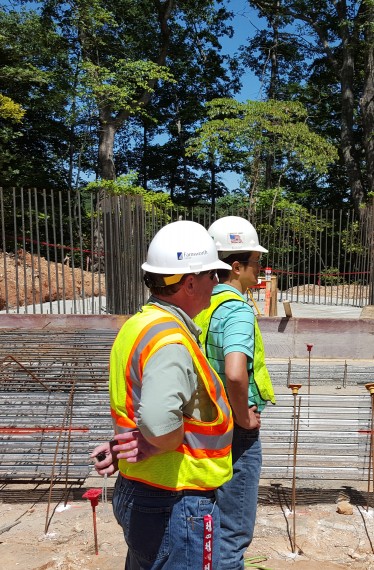 A Year-Round State Park Destination
Echo Bluff State Park marks the State of Missouri's first new state park in more than 75 years. The State looked to Farnsworth Group and its full-service capabilities to turn this rugged environmental landscape into one of the park system's crown jewels. 
The mission was clear: the park had to be planned, designed, constructed, operational and open to the public in a mere 30 months ... a project of this scale that would normally take twice as long.
Farnsworth Group provided a leading role from the Master Planning Stage through Construction Documents and into Construction Administration of the project.
Completed in June 2016, the plans included development of several key areas within the park. Those included:
Development of the roads and bridges for circulation,
Design of the site infrastructure systems including the water, power, sanitary, and stormwater,
A bluff top stone Ozark style pavilion located on top of the limestone cliffs overlooking the Sinking Creek Valley,
Sixty (60) RV camp sites along with walk-in primitive camp sites,
The core area of the park which includes a 20 room rustic lodge, (1) 4 bedroom cabin, (4) 2 bedroom cabins, and (4) stacked duplex cabins. All sighted to take advantage of the views to the Sinking Creek limestone bluffs,
The Day Use Area which includes an amphitheater, pavilions, toilet facilities, and outdoor recreation areas, and
Development of a native planting palette and design for only plants that are currently native to the site.
...the Park has proven to be a premier destination, exceeding expectations for occupancy and garnering high praise for its contemporary spin on the unique Ozark charm and appeal. This success was not possible without the strong, collaborative teamwork between the State of Missouri and the dedicated Farnsworth Group team.
With a very short time line in developing and executing the plan Farnsworth Group had to work closely with various departments within the State of Missouri and the National Park Service. There were also ongoing meetings and coordination with the Governor's Office throughout the project.