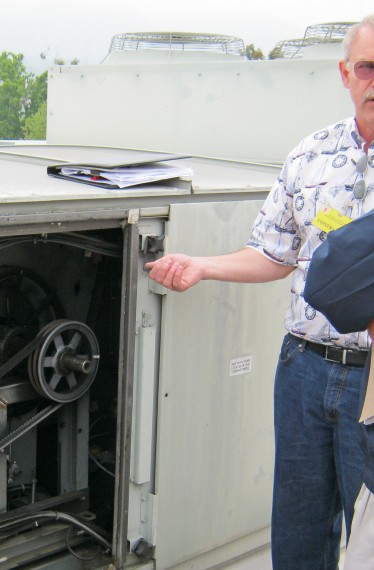 Audits Yield Big Savings for Marine Forces Reserve
Farnsworth Group provided ASHRAE Level 2 Energy Audits at 30 sites nationwide for the Marine Forces Reserve (MARFORRES), covering a total of 97 buildings. The average size of the buildings was 13,435 SF. The purpose of this project was to identify the most cost-effective Energy Conservation Measures (ECMs) to improve energy and water consumption and to reduce cost. Typical building types included administrative offices, vehicle maintenance facilities and physical training/practice rooms.
Work was performed by five teams of two or three members each, including a team from project partner North Wind. The five-month timetable for the scope of work included 120 days to complete the audits.
SCOPE OF SERVICES / WORK PERFORMED
Audits of mechanical and electrical system

Audits of water-consuming equipment

Data collection and analysis

Utility billing review

Identification and analysis of energy conservation measures (ECMs)

Identification and analysis of water saving measures (WSMs)

Final reports for each installation
It was determined that the Marine Corps was being billed for 12 times the actual usage in (one) building. Correcting this error resulted in an immediate credit of nearly $100,000 and an annual savings of about $70,000 going forward.
PROJECT CHALLENGES
Among the challenges this contract presented were an accelerated schedule, multiple facilities, and limited available historical documentation.
Challenge: Our teams found several buildings that did not have night setback settings programmed into the equipment operation, coupled with scheduling that did not accurately reflect building usage. Recommendation: Implementation of night setback settings (modified temperature) settings along with shorter run times that more closely match occupancy schedules.
Challenge: Some existing heating water systems include constant flow pumps that run at full flow whenever the boilers are on. Recommendation: Converting the existing constant flow pumping to a variable flow pumping system with the installation of VFDs.
Challenge: Some existing VAV air handling units provided the variable flow through the use of inlet vanes, which are old, inefficient technology. Recommendation: Convert inlet vane systems to a variable frequency drive VAV system.
VALUE TO GOVERNMENT
Through site inspections and data collection of energy-consuming mechanical and electrical systems and water-consuming equipment, as well as utility billing review, audit teams were able to analyze energy and water usage issues and calculate potential savings from recommended ECMs.