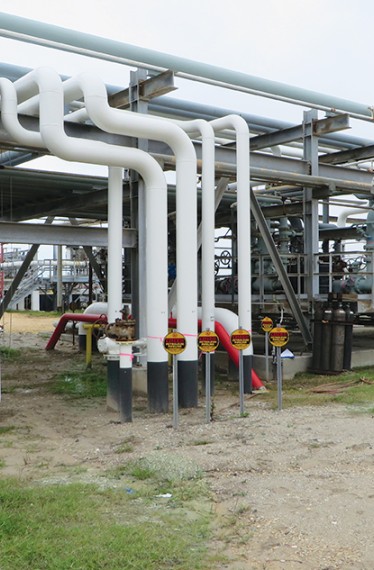 Linking Pipeline Terminals in Corpus Christi
This project involves the design and construction of two, 12-inch pipelines and one, 8-inch pipeline, each running approximately 6 miles from Magellan's Corpus Christi Terminal to Buckeye Texas Partners' Terminal for the transportation of petroleum products. Also included is the installation of 3 mainline pumps and motors, 6 prefabricated pig traps, 2 underground sumps, 2 corrosion injection systems, structural above grade steel, 3 prefabricated meter skids, three sampling systems, and civil site and concrete work. A total of 15 horizontal directional drills are included.
This project also required the design and retrofit of structural steel supports including several pipe bridges spanning up to 150 feet over roadways and railroads.
Services provided by Farnsworth Group include topographic survey, drafting, mechanical design, structural design, electrical design, civil design, construction management and engineering, material specifications, permit coordination and project management.